Georgia posts private information of 300,000 absentee voters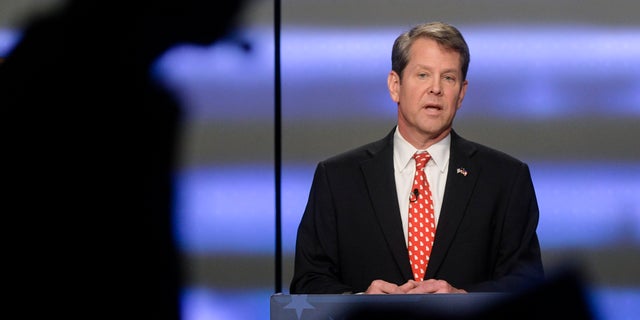 The office of Georgia Secretary of State Brian Kemp recently posted a public spreadsheet containing the home addresses and contact information of nearly 300,000 absentee voters, including disabled, elderly and active-duty military personnel. Shortly after releasing the information, he declared victory in his contentious race for governor against Democrat Stacey Abrams.
The public disclosure of this private information is standard practice, according to Kemp's office, but still raises the specter of voter intimidation just as his campaign for governor declares victory over Abrams.
Currently, Republican Brad Raffensperger and Democrat John Barrow are in a tight race that's headed to a Dec. 4 runoff election, over the vacated Secretary of State position.
In the weeks leading up to the midterm elections, Kemp came under fire for his controversial dual role as candidate and Georgia secretary of state. His office purged over 650,000 people from the rolls in 2017, and almost 90,000 in 2018, according to The Atlanta Journal-Constitution.
The years-long practice of purging Georgia's voter rolls is the backdrop to more recent scandals arising during Kemp's tenure. In early November, days before the midterm elections, his office opened an investigation into allegations that Abrams' campaign attempted to hack voter registration files. Kemp and his office cited no evidence, and drew criticism for the timing of his announcement.
Candace Broce, the spokeswoman for the secretary of state, said the office has been publishing the information for more than a decade – in compliance with state law. She said the office has never faced legal challenges or lawsuits for the practice.
Broce also said the state's VoteSafe program, enacted in 2009, is a way for voters to maintain their privacy in the face of the intrusive law.
In 2017, Kemp's office again drew attention for security lapses at the state's election management center, according to The Associated Press. The researcher who originally blew the whistle on the vulnerabilities said the server may have been exposed to potential hacking for nearly seven months. A lawsuit against Kemp's office was ultimately dismissed.
Kemp, who was elected secretary of state in 2010, has been criticized for closing a number of polling places across Georgia during his tenure. An analysis by The Journal-Constitution found that nearly 8 percent of polling locations have shut their doors since 2012 -- that's 214 fewer precincts for Georgia voters to cast their ballots in.