Georgia looks to drop electronic voting machines in favor of paper ballots
A unique effort is underway in Georgia to safeguard elections by taking voting machines back to the future.
"The most secure elections in the world are conducted with a piece of paper and a pencil," said Georgia State Rep. Scot Turner. "It allows you to continue into the future to verify the result."
Turner has proposed a bill that would retire Georgia's electronic touch-screen voting machines and switch to paper ballots that voters would fill out and then be counted by optical scan machines. The technology has been in use for decades to score standardized tests for grade-school students.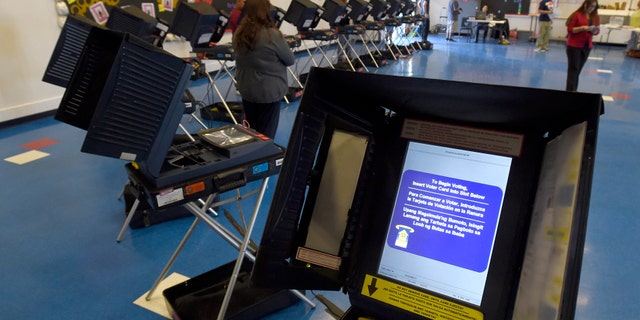 "You can try and hack these machines all day long," Turner said. "But that piece of paper that you can touch and feel and look at is going to give the voter the confidence that the election is actually being recorded the way it should have been."
But Georgia's top election official, Secretary of State Brian Kemp, also a Republican, said the electronic voting machines currently in use in Georgia are accurate and efficient and replacing them with paper would be a step backward.
"The fraud we see in Georgia is with paper ballots," Kemp said. "So, I would be very careful going back to the old days of the hanging chad."
Hanging chad is a reference to incompletely punched card ballots in Florida that put the outcome of the 2000 presidential race in limbo for 36 days. The delay prompted calls nationwide for upgrades in voting technology.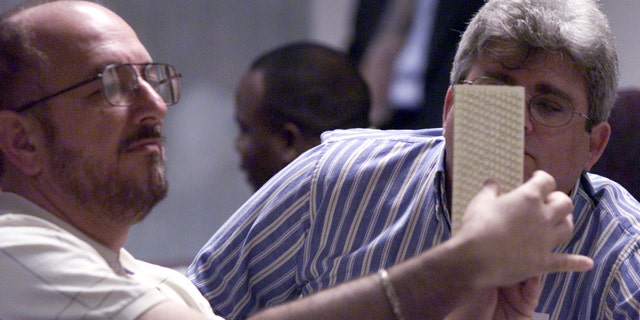 Georgia went to direct-recording electronic voting machines (DREs). Voters select candidates on a touch-screen computer, which records their choices on an electronic ballot.
Georgia is one of five states still using DREs statewide without a physical paper trail backup. A sixth state, Nevada, uses DREs with a paper trail statewide.
The rest of the nation uses a patchwork of voting systems that vary from state to state and, often, countsy to county.
"I don't know that there needs to be one specific way to cast a ballot and record a vote, but there are a number of best practices," said Jeh Johnson, who served as director of Homeland Security during the Obama administration.
Johnson said what's crucial is redundancy — having a backup system for recounting votes if there's a technical glitch or deliberate meddling.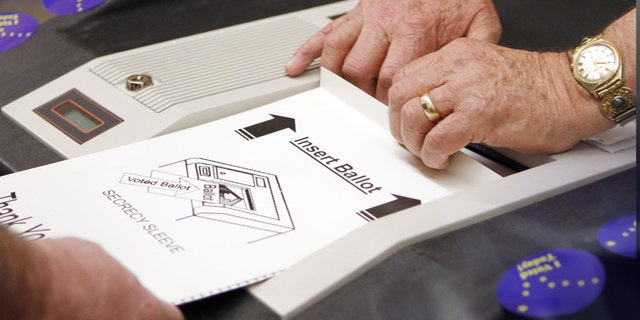 "The cyber threat to our country is going to get worse before it gets better," Johnson said. "Bad cyber actors — whether they're nation states, cyber criminals, hacktivists, those who engage in ransomware — are increasingly aggressive, tenacious and ingenious."
Last year, DHS declared America's election systems as "critical infrastructure" — underscoring the importance of protecting how the nation conducts democracy. Solutions are likely to vary from region to region, just as voting technology varies. And experts say that diversity is part of the protection.
Fox News producer David Lewkowict contributed to this report.