George H.W. Bush Super Bowl socks to be auctioned by Catholic diocese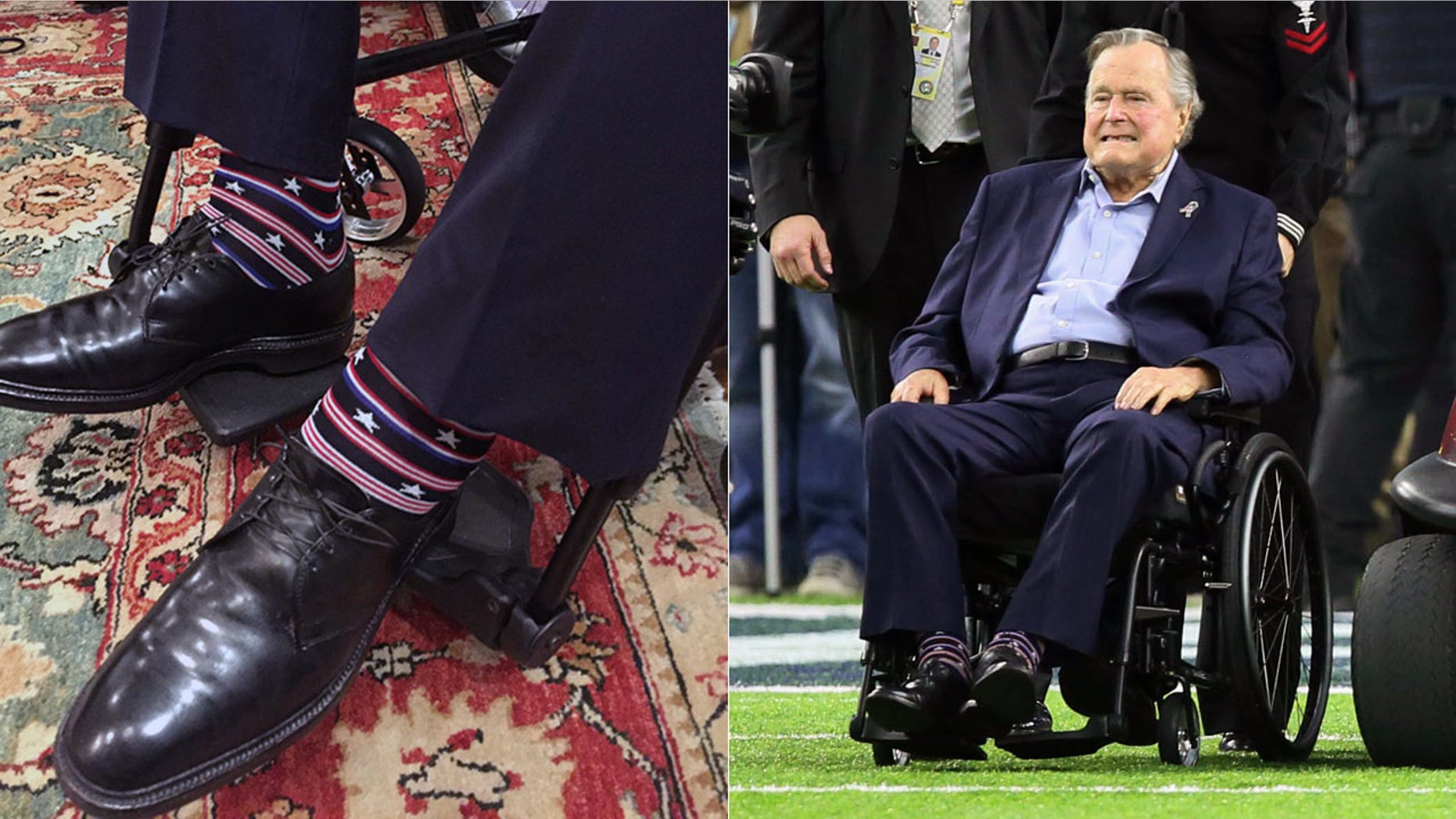 The socks worn by former President George H.W. Bush while performing the coin toss at Super Bowl 51 will be auctioned off by a Roman Catholic diocese in Maine.
The Diocese of Portland said the auction will take place Friday at its annual Harvest Ball. The auction winner will receive the red, white and blue socks worn by the 41st President while taking part in the pregame ceremony with his wife Barbara Bush at February's NFL championship between the New England Patriots and the Atlanta Falcons.
Bush, a longtime summer resident of nearby Kennebunkport, also donated an autographed photo from the coin flip.
The Diocese said the winning bidder would also receive a personalized letter from the former president.
The Patriots defeated the Falcons 34-28 in overtime, coming back from a 25-point deficit in the second half.
The Associated Press contributed to this report.