George H.W. Bush remains in hospital after bout with pneumonia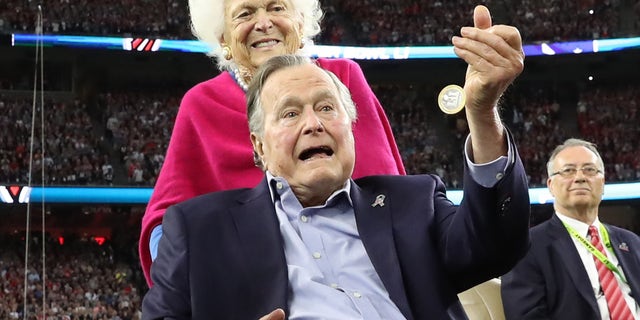 NEWYou can now listen to Fox News articles!
President George H.W. Bush remains under observation at a Houston hospital after recovering from a "mild case of pneumonia," his spokesperson said.
Family spokesman Jim McGrath said Wednesday that the 92-year-old Bush "continues to gain strength" and had "a good night's rest."
He said the former president's spirits were high.
McGrath revealed Tuesday that Bush was taken to Houston Methodist Hospital last Friday for treatment of a persistent cough. Doctors diagnosed it as pneumonia.
He said the illness had been treated and resolved.
McGrath said Bush wont' be discharged Wednesday but that he was "already looking forward to going home."
This is the second hospital stint for Bush, who served as president from 1989 to 1993. He spent 16 days in the hospital for treatment of pneumonia in January.