GAO report finds US unprepared for catastrophic disaster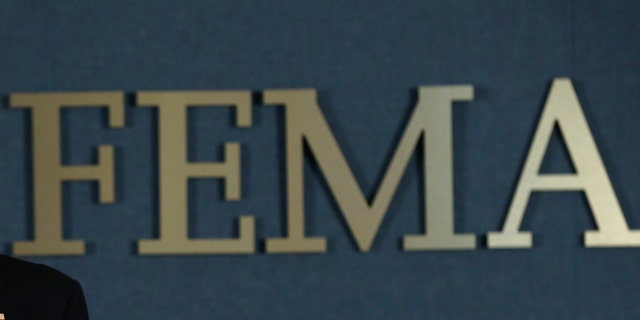 The federal government is not fully prepared to handle a nuclear terrorist attack or other sort of large-scale catastrophe and is years away from ensuring the safety of Americans if an event should happen, a Government Accountability Office finds.
The report obtained by the Associated Press finds that the Federal Emergency Management Agency did not always keep track of safety efforts, which affected the preparedness of states even after Superstorm Sandy devastated the northeast.
"FEMA is not aware of the full range of information," the report says. The investigation relied in part on internal documents from the Homeland Security Department, which oversees FEMA, including previously undisclosed details from a 2013 disaster plan that highlights needed improvements in the event of an attack from an improvised nuclear device.
The GAO says it will take at least five years to develop a strategy to determine whether people were exposed to radiation and 5-10 years to plan a full medical response.
Investigators call on FEMA to set clear deadlines and estimated costs to ensure that agencies fulfill goals.
"This report makes clear that there are some areas of our country's preparedness that need strengthening up," said Sen. Bob Casey, D-Pa., who co-chairs the Senate Caucus on Weapons of Mass Destruction Terrorism.
As to natural catastrophes, the report said FEMA should take a bigger responsibility in leading a coordinated response, setting clear minimum standards for agencies and collecting regular status reports. It said the Energy Department did not effectively coordinate with state agencies and the private sector during Superstorm Sandy, which was blamed for at least 182 deaths and $65 billion in damage.
It also cited a lack of coordination among federal agencies in deciding whether to send law enforcement personnel to the affected region.
Jim Crumpacker of Homeland Security said the agency would work to put into place GAO recommendations by June but noted it did not have legal authority to compel other agencies to take action.
"FEMA will continue to coordinate and collaborate with other federal departments and agencies," Crumpacker wrote in a response included in the GAO report.
The Associated Press contributed to this report