Fox News Poll: Voters say Putin has upper hand in Ukraine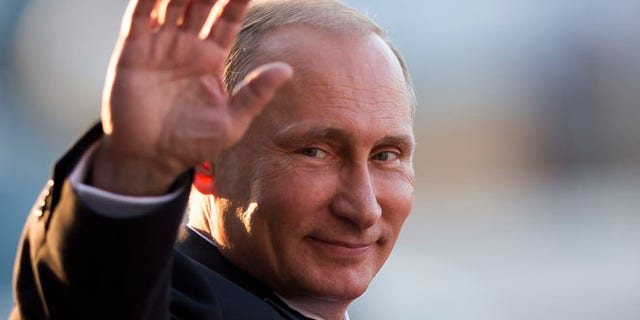 As the world scrambles to formulate a response to the shooting down of a commercial airliner --most likely by pro-Russian separatists -- American voters continue to oppose the United States taking action in Ukraine.
By a margin of 61-32 percent, voters say the U.S. should not get more involved in Ukraine, according to the latest Fox News poll.
Click here for the poll results.
The Malaysian airliner was carrying nearly 300 passengers when it was shot down Thursday. All perished. World leaders pinned blame on pro-Russian separatists backed by Russian President Vladimir Putin. The rebels further outraged the international community by blocking recovery teams and efforts to investigate the crash site.
Heavy news coverage of the tragedy may have reduced American opposition to U.S. involvement in the overall situation in Ukraine. Two months ago, voters were against getting involved by an even wider 65-25 percent margin (May 2014).
While the poll's findings suggest voters are in line with the Obama administration's decision to keep out of the conflict, most voters think Putin has the "upper hand" in Ukraine: 75 percent think Putin has the advantage, while just 14 percent think Obama does. These views are identical to views held in May.
Republicans (42 percent) are more likely than independents (31 percent) and Democrats (26 percent) to think the U.S. should be more involved in Ukraine.
Majorities across the board say Putin has the upper hand: 64 percent of Democrats, 75 percent of independents and 88 percent of Republicans agree.
Approval of President Obama's handling of foreign policy stands at 36 percent, up from a record-low 32 percent last month. A 56-percent majority disapproves.
Nearly six Democrats in 10 approve (59 percent) of the job Obama is doing on foreign policy, while a majority of independents (63 percent) and most Republicans (83 percent) disapprove.
Another major global hot spot might offer an even greater challenge for the administration. On the Israeli-Palestinian conflict, only 29 percent approve of Obama's handling of the crisis, while 56 percent disapprove and 15 percent are unsure.
The Fox News poll is based on landline and cell phone interviews with 1,057 randomly chosen registered voters nationwide and was conducted under the joint direction of Anderson Robbins Research (D) and Shaw & Company Research (R) from July 20-22, 2014. The full poll has a margin of sampling error of plus or minus three percentage points.