Fox News Poll: Voters regret ObamaCare, say country is worse off under new law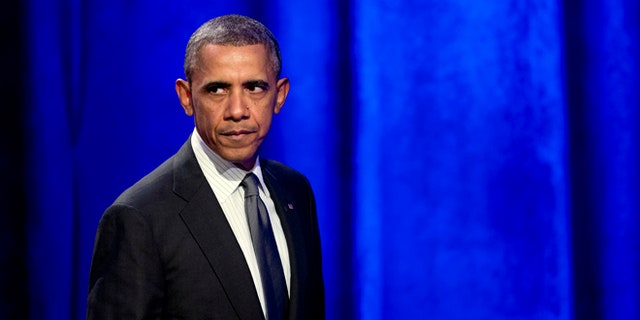 The scandal surrounding the Department of Veterans Affairs health care system isn't making Americans feel more confident about ObamaCare, a just released Fox News Poll finds.
Less than a third of voters believes that the government will do a better job with ObamaCare than the VA did managing care for vets (31 percent). Over half believe it won't (55 percent).
Meanwhile, a majority regrets ObamaCare ever passed, and more voters than not say the country is worse off under the law.
CLICK HERE TO READ THE POLL RESULTS
By a 55-38 percent margin, people wish the Affordable Care Act had never passed and the 2009 system were still in place. That includes a quarter of Democrats (25 percent), a majority of independents (58 percent) and most Republicans (85 percent).
Over half of voters under age 35 (53 percent) along with a majority of those ages 65 and over (58 percent) regret ObamaCare passed.
In addition, by a double-digit margin, more voters say the country is worse off under the new health care law: 44 percent worse off vs. 29 percent better off. Another one voter in four says ObamaCare hasn't made much of a difference either way (24 percent).
Independents are twice as likely to say we're worse off under ObamaCare (49 percent worse off vs. 24 percent better off). Almost all Republicans say worse off (72 percent) or no difference (21 percent).
Among Democrats, a 54-percent majority says the country is better off as a result of the law, while 15 percent say worse off and 27 percent say it hasn't made much of a difference.
Overall, 39 percent of voters approve of the way President Obama is handling health care, down from 43 percent last month.
A 58-percent majority disapproves of Obama's job performance on health care. That's near the record-high 61 percent who gave him the thumbs-down in November 2013.
The Fox News poll is based on landline and cell phone interviews with 1,006 randomly chosen registered voters nationwide and was conducted under the joint direction of Anderson Robbins Research (D) and Shaw & Company Research (R) from June 1-3, 2014. The full poll has a margin of sampling error of plus or minus three percentage points.