Special Counsel Robert Mueller has been investigating Russian meddling in the 2016 election since May. Voters think he should keep at it.
The latest Fox News poll finds voters think it is important the probe continues, and by a wide margin they still believe the Kremlin wanted to elect Donald Trump.
CLICK TO READ THE FULL POLL RESULTS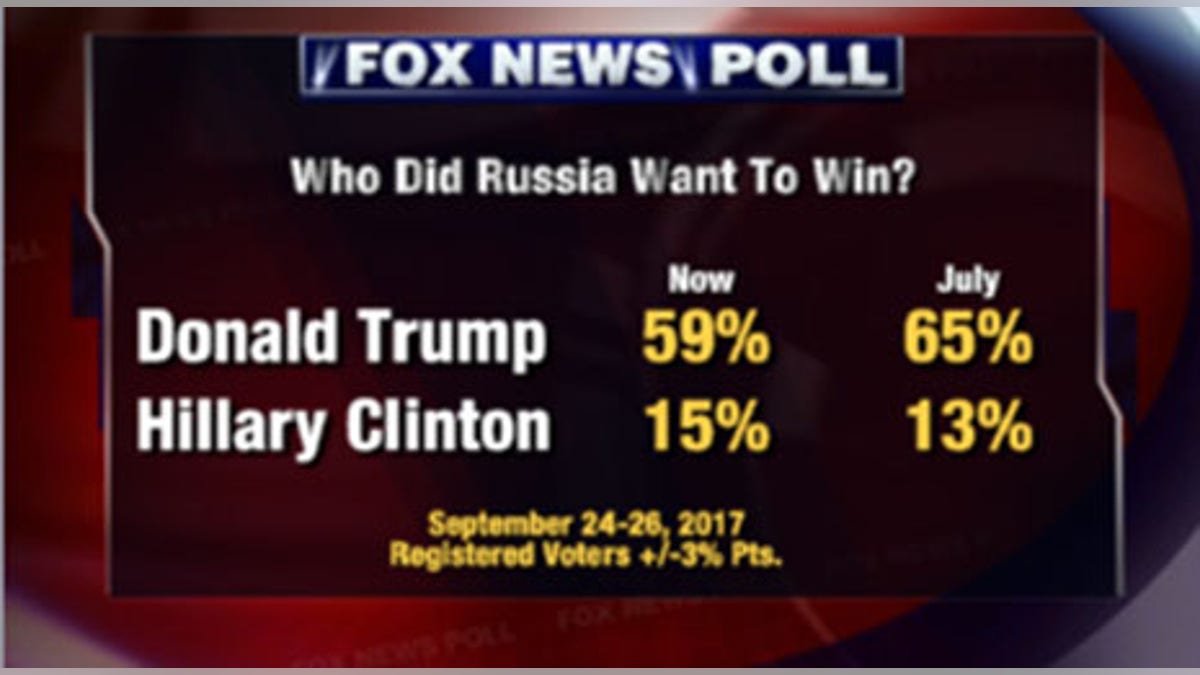 Most voters say it is at least somewhat important (69 percent) to continue investigating Russian hacking, while less than one-third says "not at all" important (29 percent). On coordination between the Trump campaign and Russia, 67 percent think it is important vs. 31 percent not at all important.
Fox News Channel's Chief White House Correspondent John Roberts reports that Mueller may interview one or more members of the White House staff this week, as he wants to learn more about a meeting aboard Air Force One that led to the original incomplete statement Donald Trump Jr. released about his meeting with a Russian attorney in June 2016.
The poll, released Thursday, finds by a 44-point margin, more voters think Russia wanted Donald Trump (59 percent) to win the presidential election than think it wanted Hillary Clinton (15 percent) as president. That's narrowed a bit from a 52-point spread in Trump's direction two months ago (65-13 percent, July 2017).
The Fox News poll was conducted under the joint direction of Anderson Robbins Research (D) and Shaw & Company Research (R) among 1,017 randomly chosen registered voters nationwide reached on landline and cellphones from Sept. 24-26, 2017. The margin of sampling error is plus or minus three percentage points for results among all registered voters.