Fox News Poll: GOP voters sour on Christie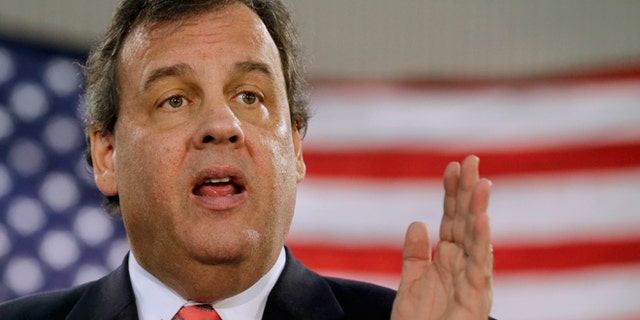 The number of Republicans who think New Jersey Gov. Chris Christie has a "strong future" in the Republican Party has dropped significantly in the wake of allegations members of his staff ordered lane closures leading to the George Washington Bridge as political payback.
Christie maintains he didn't know about the situation, which caused several days of major traffic jams, and has fired a deputy chief of staff he says lied to him about what happened. Lawmakers and criminal prosecutors are investigating.
A new Fox News national poll finds that the number of self-identified Republicans who believe Christie has a strong future in their party has dropped 22 percentage points since December 2012. Sixty-three percent of Republicans felt Christie had a strong future a year ago, while 41 percent feel that way now.
Click here for the poll results.
The number of Republicans saying the governor doesn't have a bright future in the party has increased from 23 percent to 41 percent.
There's been a similar shift among voters overall: 38 percent think Christie has a strong future in the Republican Party, down from 55 percent in December 2012.
Among independents, he's dropped from 52 percent to 32 percent now thinking his future's bright in the GOP.
People are interested in news about the traffic jam scandal. Some 18 percent of voters say they are following the story "very" closely and another 42 percent say "somewhat" closely.
In November, Christie won re-election by a wide 20+ point margin.
Last month, a Fox News national poll showed Christie with a narrow lead over other possible GOP contenders for their party's 2016 presidential nomination.
The Fox News poll is based on landline and cell phone interviews with 1,010 randomly chosen registered voters nationwide and was conducted under the joint direction of Anderson Robbins Research (D) and Shaw & Company Research (R) from January 19-21, 2014. The full poll has a margin of sampling error of plus or minus three percentage points.