Former Miss America Erika Harold wins Illinois GOP primary for attorney general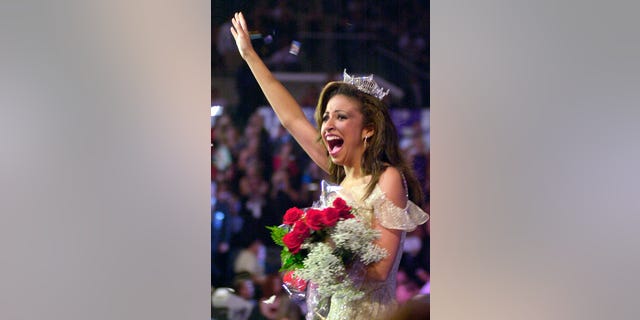 Erika Harold, an attorney and former Miss America winner, won Tuesday's Republican primary in Illinois for attorney general, while state Sen. Kwame Raoul declared himself the victor on the Democratic side.
Raoul received a concession call from the Democratic runner-up, former Gov. Pat Quinn. Raoul beat out eight other Democratic hopefuls and said he would "expand on" the work of Attorney General Lisa Madigan, who had made a surprise announcement that she wouldn't be seeking a fifth term.
Raoul and Quinn sparred in competing campaign ads, accusing each other of conflicts of interest and other inappropriate behavior.
Harold, who was crowned Miss America 2003 in late 2002, received financial support from Gov. Bruce Rauner and backing from the Illinois Republican Party. She handily defeated former Burr Ridge Mayor Gary Grasso.
She said she was committed to representing "all Illinoisans regardless of political affiliation," promising to be an independent voice that can stand up to political corruption.
A Harvard Law School graduate, Harold serves on the board of Prison Fellowship, a Christian ministry that provides outreach to those in jail.
She faced controversy during the election after it was reported that she said while competing for Miss Illinois in 2000 that she would prefer to give a foster child to known child abusers rather than a same-sex couple. Her campaign said Harold did not recall making such a comment.
Fox News' Kaitlyn Schallhorn and The Associated Press contributed to this report.