Former Kavanaugh colleague among group being considered to replace Sessions as AG: reports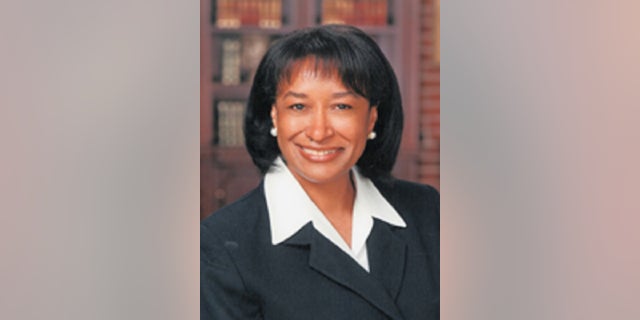 President Trump is considering a retired federal appeals court judge who also served on the California Supreme Court as the next U.S. attorney general following the Wednesday resignation of Jeff Sessions, according to reports.
Janice Rogers Brown, who is African-American and well-liked in conservative circles, served alongside Supreme Court Justice Brett Kavanaugh and spoke to the White House about the job in recent weeks, the Sacramento Bee reported.
Brown was appointed to the 11-member U.S. Court of Appeals in Washington, D.C., in 2005 by former President George W. Bush. She was one of the most conservative voices on the court.
Democrats blocked her confirmation for two years because of her views, including those criticizing government programs aimed at helping low-income Americans.
While on the bench, Brown authored provocative opinions, including one on the lack of meaningful oversight of drone strikes by the U.S. military, the Washington Post reported last year.
Sessions abruptly resigned a day after voters helped the Democratic Party regain control of the U.S. House of Representatives and several state legislatures.
In a letter addressed to Trump, Sessions wrote: "At your request, I am submitting my resignation."
Several conservative lawyers are recommending Brown to replace Sessions, the Bee reported.
Others being considered include Kansas Secretary of State Kris Kobach, retiring Florida Attorney General Pam Bondi, Health and Human Services Secretary Alex Azar, former Attorney General William P. Barr and Trump personal attorney Rudy Giuliani, the Wall Street Journal reported.
Trump appointed Kobach to lead his presidential commission on voter fraud, which was disbanded after states refused to turn over data. He lost his Kansas gubernatorial bid Tuesday to Democrat Laura Kelly.
Trump named Matthew Whitaker -- who served as Sessions' chief of staff at the Justice Department and was previously a U.S. attorney in Iowa -- as acting attorney general.
Democrats demanded that Whitaker recuse himself from Special Counsel Robert Mueller's Russia investigation. As a commentator for CNN, he has expressed skepticism about the probe.