Former independent governor of Maine announces he will run for Sen. Snowe's seat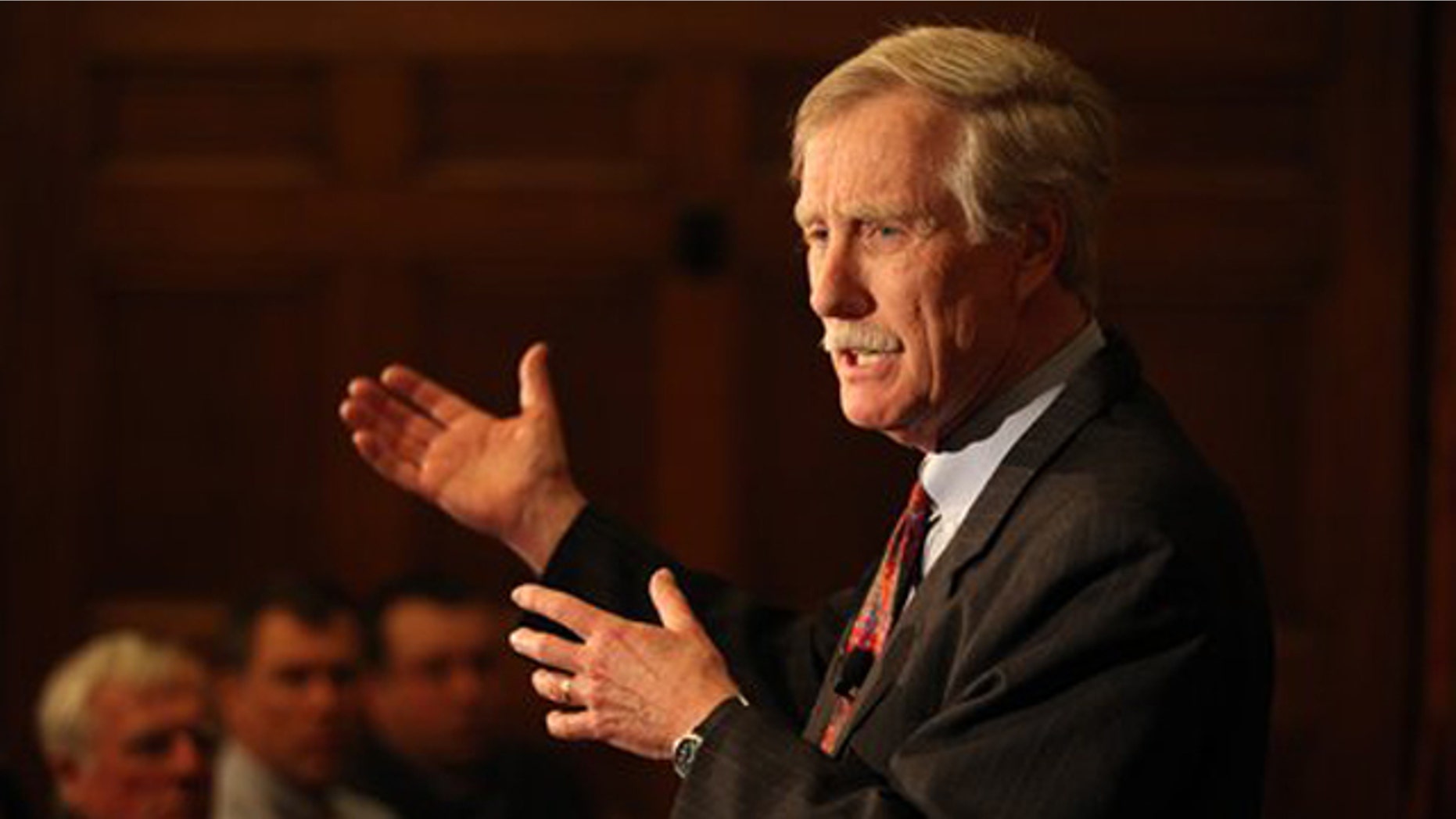 PORTLAND, Maine – The former independent governor of Maine announced he will enter the race for Republican Sen. Olympia Snowe's Senate seat in a speech Monday night, WFVX reports.
Former Gov. Angus King said in a lecture given at Bowdoin College he hopes he can be a voice of "civility and common sense" in the Senate.
"I think I might scare them, and that would be a good thing because Maine will be sending a message," he said,  "That if they don't get their act together, I won't be the last person sent their way who won't play the game the way they want."
He said he believes the country will never be able to solve the problems of unemployment and crushing national debt without a government that can compromise.
"Right now, partisan politics has paralyzed the federal government and it is holding the whole country hostage," he said.
University of Maine professor Mark Brewer says King goes to the top of his list of Senate candidates, even without the backing of a major party. He notes King's popularity over two terms in office from 1995 to 2003.
Former Maine gubernatorial candidate Eliot Cutler endorsed his fellow independent Monday night, saying King brings "the reputation and the disposition that will make him a great senator."
Sen. Snowe, a 33-year veteran of Congress, announced she would not seek re-election last week because she was frustrated with the partisanship in Washington.
"It is time for change in the way we govern, and I believe there are unique opportunities to build support for that change from outside the United States Senate. I intend to help give voice to my fellow citizens who believe, as I do, that we must return to an era of civility in government driven by a common purpose to fulfill the promise that is unique to America," she said.
Click here for more on this story from WFVX. 
The Associated Press contributed to this report.