Florida House candidate launches full-court press Super Bowl ad in hoops challenge to Obama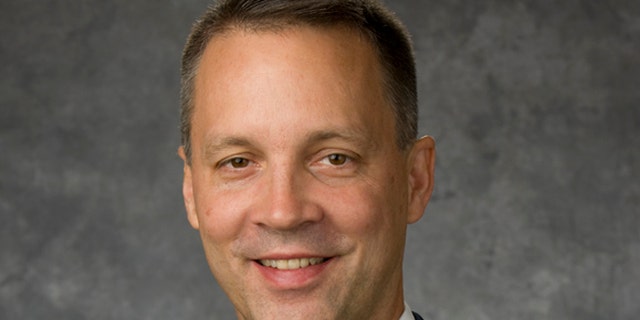 A first-time candidate and former college basketball player tried on Super Bowl Sunday to build some immediate and big-time name recognition in his bid for a Florida congressional seat with a TV ad challenging President Obama to a hoops shooting contest.
"I want to take on Obama for Congress," former Purdue University basketball captain Curt Clawson says in the 30-second ad that is airing in southwest Florida. "So why not start on the court. In college, I hit game-winning shots. … And Obama, he's been missing a lot of shots lately, not just in basketball."
Clawson, known in college for his long-range shooting prowess, is running as an outsider candidate -- distancing himself for the Washington establishment and the voter distrust that often comes with being a career politician.
The seat is being vacated by GOP Rep. Trey Radel, who resigned late last month after federal agents caught him buying cocaine in Washington.
The special election for the seat -- in the Republican-leaning district -- has not yet been scheduled.
In the ad, Clawson is seen as a college player hitting several long-range baskets before video of Obama missing several shots at a recent White House event.
Clawson adviser John Yob said the ads, run before the Super Bowl and at half-time, cost about $200,000.
They are also being run online and will continue to run in the local market, Yob told FoxNews.com on Monday.
He said Obama has not responded to the challenge. And the White House did not return an email Monday that asked whether the president would compete against Clawson.
Clawson is also a former chief executive for Hayes Lemmerz International, an automotive-wheel maker that had $2 billion in annual sales.