Florida Doctor Stands By Anti-'Obamacare' Sign Despite Threat of Complaint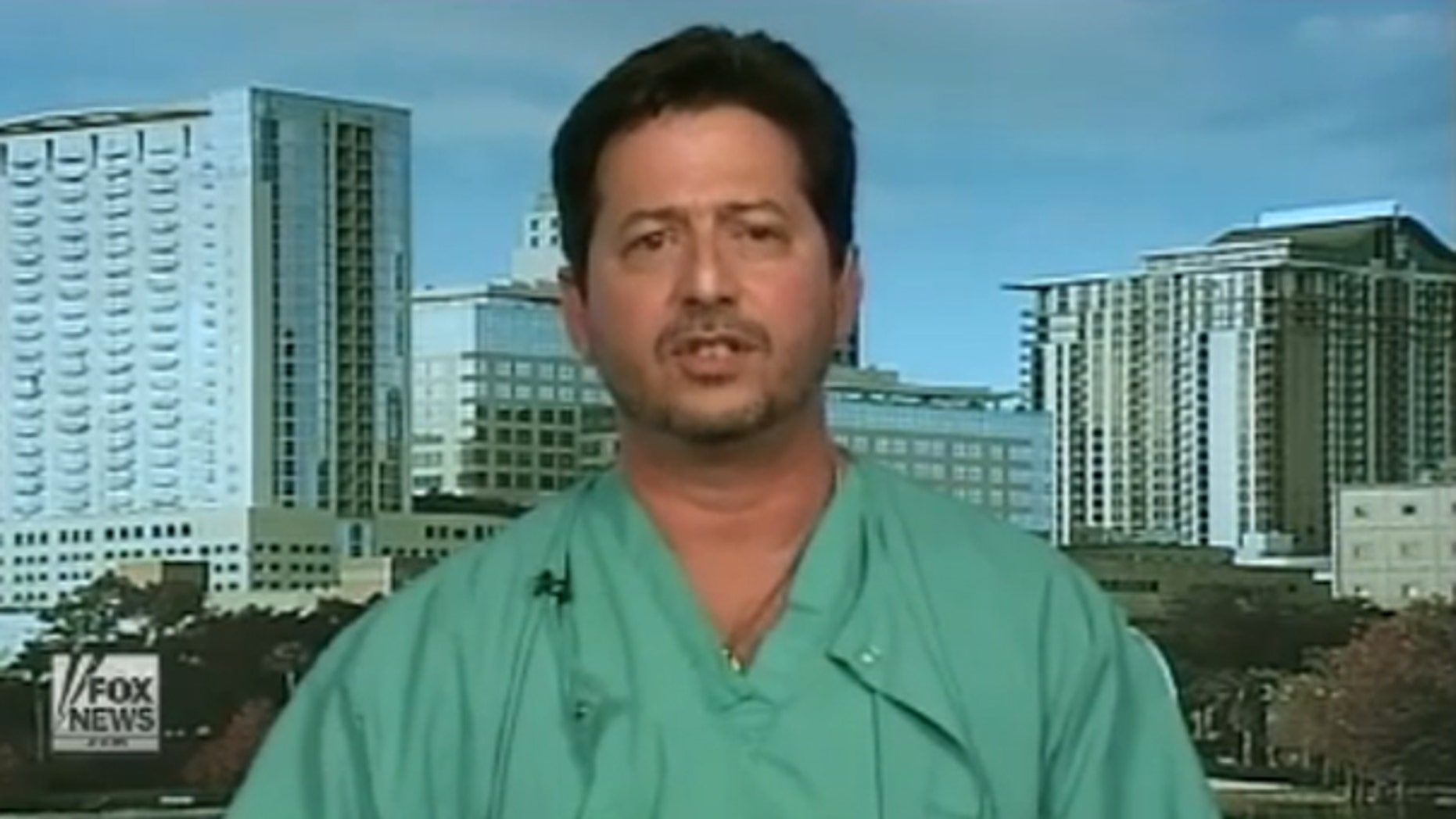 The Florida urologist who posted a sign on his office door warning supporters of President Obama to find a different doctor is not backing down after a Democratic congressman from his state threatened to file a complaint against him.
Dr. Jack Cassell told Fox News on Monday that the health care plan signed into law last month will hurt his ability to care for patients and urged other doctors to "take a stand" on the issue.
"I think there's a real, real problem that's going on here in this country and unfortunately Obamacare fatally compromises my ability or any doctor's ability to uphold the Hippocratic Oath," he said. "I mean, I can't believe that more people aren't standing up. I think all the doctors in the United States need to take a stand on this, because pretty soon it's going to be too late."
The notice on Cassell's Mount Dora practice says, "If you voted for Obama, seek urologic care elsewhere. Changes to your healthcare begin right now, not in four years."
Cassell told Fox News on Friday he wasn't literally refusing care to patients but wanted to educate them on how the new health care law would affect them.
"I came across the timeline for implementation of Obamacare and I got a little discouraged when I got to next year when I found that most of the ancillary services and nursing homes and diagnostic imaging, all these things start to fade away," he told Fox News. "And I felt that my patients really need to know about this. And the more I thought about it, the angrier I got until I finally felt like I'm going to put a little splash page on my front door and just get people thinking a little bit."
But a spokesman for Rep. Alan Grayson told FoxNews.com that Grayson is helping a constituent who was affected by the sign to file a complaint this week with the proper authorities.
The congressman will also file additional complaints with all relevant boards or agencies, Grayson spokesman Todd Jurkowski said.
"I think a reasonable person would deem that being turned away," Jurkowski said.
A University of Florida professor said Cassell is walking a thin line between free speech and professional obligation. William Allen, a specialist in bioethics, law and medical professionalism, said civil rights protections can prevent patient discrimination. But the law only provides for race, gender, religion, sexual orientation and disability -- not political opinion.
Allen said Cassell may be within his rights if he doesn't quiz patients about their politics and hasn't refused to see anyone.
A spokeswoman from the Florida Department of Health, which licenses physicians and investigates complaints, said Friday there was no law prohibiting Cassell from advertising himself this way.
"Because there is no statute, there would be no grounds for a complaint," spokeswoman Eulinda Smith said. "It would be legally deficient."
Cassell has been practicing in the area since 1988. His wife, Leslie Campione, is a lawyer and GOP candidate for the county commission.
The Associated Press contributed to this report.