Fetterman hears voices like the teachers in 'Peanuts' after stroke, struggles to adjust to Senate life: report
Fetterman was admitted to the hospital Wednesday
Newly elected Sen. John Fetterman, D-Pa., has described his severe hearing disability as causing him to hear the voice of the teacher from the "Peanuts" cartoon when listening to people speak, the New York Times reported.
Fetterman suffered a stroke in May 2022 while campaigning for Pennsylvania's open Senate seat, causing him to have cognitive issues, including a problem with auditory processing.
The senator, who is in the hospital after experiencing lightheadedness Wednesday, has also struggled to adjust to life in the Senate, given the challenges of recovering from his stroke and the need for technological tools to help him conduct conversations with staff and colleagues.
Fetterman has to carry around a closed captioning device that types out what is being said to him so that he can have conversations, since he cannot fully understand the spoken word on his own.
SEN. JOHN FETTERMAN REMAINS HOSPITALIZED IN WASHINGTON, DC AFTER SECOND STROKE RULED OUT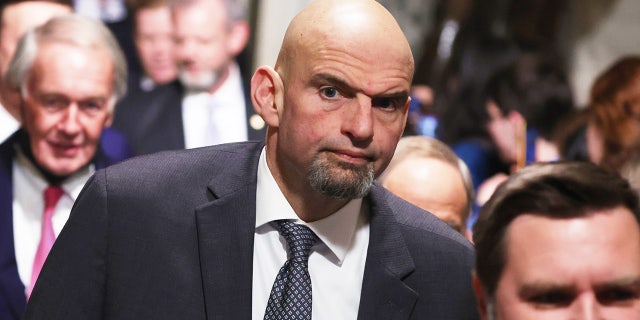 Before moving to Washington, D.C., Fetterman's office was equipped with closed captioning tablets. There are now wired screens in the Senate chamber where closed-captions are typed out for him by professional broadcast captioners.
Democratic colleagues described the closed captioning system as working to help Fetterman have seamless conversations.
"It's just a slight delay," said Rep. Marie Gluesenkamp Pérez, D-Wash, the Times reported. "I didn't notice he was using it at first. Then I was like, 'Why are they holding it?' It took me a minute to figure out what was going on."
SENATE GETS DIGITAL UPDATE TO ASSIST JOHN FETTERMAN AS HE RECOVERS FROM STROKE
Fetterman refuses to speak with reporters due to being unable to take their questions in echoing Senate hallways, according to his chief of staff Adam Jentleson.
"Before the stroke, he was the kind of person who loved the give-and-take with reporters," Jentleson told the Times. "The challenge is to be able to get back to that place, given the current limitations."
Despite auditory processing issues and refusing to release more of his medical records to the public during his campaign, the Democrat defeated GOP opponent Dr. Mehmet Oz in the 2022 midterm elections.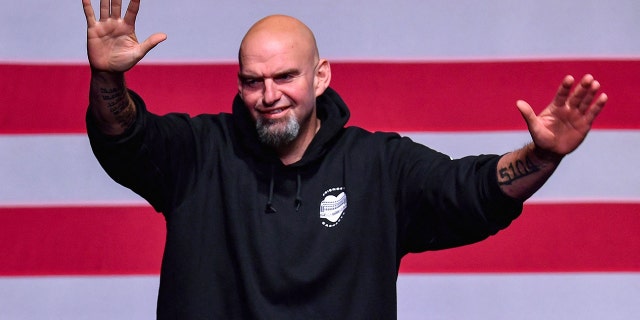 "We're going to have to learn our own styles with it," Sen. Amy Klobuchar, D-Minn., told the New York Times of Fetterman's condition after using the tablet to converse with him. "What I was saying was accurate even when I talked fast. I wanted to make sure it was accurate. It was kind of hard to imagine what it would be like to be him."
"He answers like you would answer anyone," Klobuchar said. "It's us that have to get used to it — he's used to it."
Sen. Bob Casey, D-Pa., who serves as Pennsylvania's second senator alongside Fetterman, said that his condition is not a factor because people "understand disability."
"There are a lot of people out there who understand disability, and understand struggle, and he won big," he told the outlet.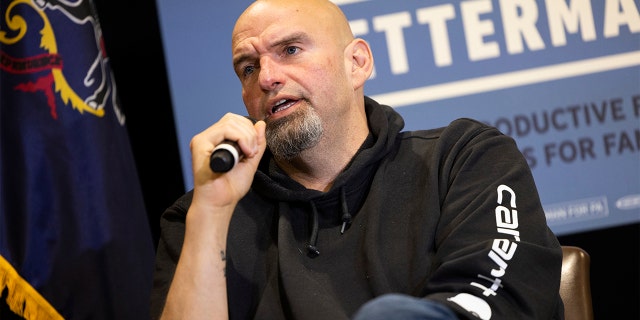 Fetterman was admitted to the hospital Wednesday evening and was still there as of Friday morning after feeling lightheaded during a Democratic retreat. As he continues to be monitored, Fetterman's team assured in a statement that he is "in good spirits and talking with his staff and family," after several tests ruled out another stroke or seizure.
CLICK HERE TO GET THE FOX NEWS APP
Fetterman's office has not responded to Fox News Digital's request for comments on his hospitalization.
Fox News' Patrick Hauf contributed to this report.