Federal Proposal Would Expand College Studies Opportunities For Relatives Of International Students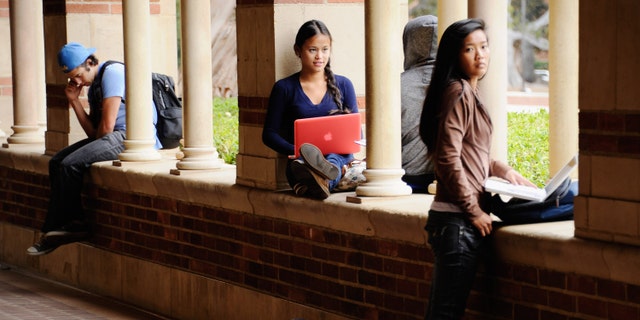 NEWYou can now listen to Fox News articles!
The spouses and children of people who are in the United States on foreign student visas would get more opportunities to study here under a proposed change by the U.S. Immigration and Customs Enforcement, according to an agency announcement Wednesday.
The changes call for letting the relatives study part-time at schools that are certified for the Student and Exchange Visitor Program, known as SEVP.
"These proposed changes will provide greater incentives for international students to study in the United States by broadening study opportunities for their spouses and children," said SEVP Director Louis Farrell.
The announcement comes days after ICE's sister agency, U.S. Citizenship and Immigration Services, or USCIS, unveiled an enhancement to the E-Verify program that seeks to crack down on identity fraud by detecting when a Social Security number presented for employment eligibility verification is bogus or belongs to another person.
The foreign student visa announcement described the proposed change as the result of recommendations by ICE's parent agency, the Department of Homeland Security, aimed at attracting students from around the world to the United States.
"The rulemaking supports DHS's initiative to enhance the economic, scientific and technological competitiveness of the United States," the statement said, "by finding new ways to encourage the most talented international students to study and learn about expanded post-graduate opportunities in the United States."
As for the E-Verify change, USCIS Director Alejandro Mayorkas said the more stringent system of checks and balances would have far-reaching benefits.
"We are committed to strengthening E-Verify's ability to combat identity fraud," said Mayorkas. "This new enhancement provides yet another significant safeguard for E-Verify users and could assist employees who have had their Social Security numbers stolen or compromised."
Follow us on twitter.com/foxnewslatino
Like us at facebook.com/foxnewslatino