Fed Proposal Could Require Insurers to Hand Over Patient Records, GOP Rep Warns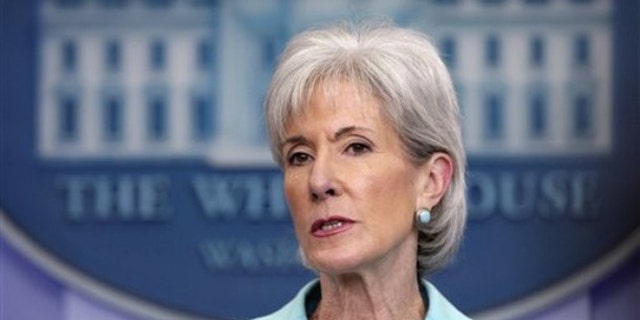 NEWYou can now listen to Fox News articles!
A Republican congressman is rallying opposition to a proposed rule in the federal health care overhaul that could require insurance companies to fork over personal patient information to the government.
The provision was buried in a lengthy regulation proposed in July. Rep. Tim Huelskamp, R-Kan., only found out about it when a local insurer called him to complain.
"We think the rule is stepping well beyond where we should be," Huelskamp told FoxNews.com Tuesday. "There was never any indication that I know that this private health care data would be in the hands of federal bureaucrats."
The rule is part of a complicated set of proposals designed to reimburse insurers that take on high-risk patients -- the money for reimbursements comes from a pool the insurance companies themselves contribute to. In order to come up with the formulas the government will use to administer the fund, the Department of Health and Human Services proposed insurers hand over "raw claims data sets" to the government.
In the proposal itself, HHS acknowledged the plan could raise "consumer privacy" concerns. But it proposed "national standards" to address the issues.
Richard Sorian, the HHS assistant secretary for public affairs, offered assurances that privacy would be protected.
"We outlined proposals that will help keep premiums down for the American people. In all cases, patients' privacy will be protected and any suggestions otherwise are false. These proposals have not been implemented and we look forward to hearing comments from the American people about these proposals and our work to help make insurance affordable for the American people," he said in a written statement Tuesday.
But Huelskamp said that even if patients' names were stripped from the records, their identities would likely be traceable. "The end result is a bureaucrat would have access to individual claims data," he said.
The comment period for the rule was originally set to end Wednesday but has been extended to Oct. 31.
The congressman's concerns are two-fold. First, he's concerned about patient privacy. Second, he's concerned that insurance companies could be forced to share sensitive information about their business models.
"Folks out there would love to see their individual business records ... and that would hurt their market competition as a result of that," he said, reflecting the concerns of the insurance company that contacted him. "The risk modeling by which they determine their premiums, by which they determine who qualifies ... they spent many years and many dollars putting together their model."
Huelskamp said he's gathering lawmakers' signatures on a letter he plans to send to Health and Human Services Secretary Kathleen Sebelius urging her department to "pull back" on the rule and "reassess" whether all this information is needed. Huelskamp also expressed concerns in a recent op-ed in The Washington Examiner about the possibility of careless government employees letting confidential information slip out.
According to the proposed rule, HHS is suggesting several different ways for insurers to share information. They could submit claims data sets directly to HHS, submit them to the state governments, or use particular formulas to determine "risk scores" themselves and pass that information on.
The HHS proposal said the latter option would address privacy concerns, but could also lead to insurers making errors. HHS seemed to urge against it, saying "the complicated nature of (this method) may prove challenging for some issuers."
Robert Zirkelbach, spokesman with insurance industry group America's Health Insurance Plans, said his organization favors the latter option but is concerned about the others.
"We are concerned about the privacy and protection of patient data," Zirkelbach said, adding that AHIP will express those concerns in writing to HHS.
Another section in the HHS proposal deals with other types of information the government may need to collect from insurance companies, including demographic, enrollment and premium data.
The rule is part of the so-called health insurance exchanges that will be implemented starting in 2014. The exchanges will be a carefully regulated market on which insurance companies can sell their plans.
Many of the most critical elements of the controversial health care law do not go into effect until 2104, including the individual requirement to buy health insurance.
Among the provisions that have already gone into effect are a rule ensuring dependent coverage for people up to age 26, prohibitions on lifetime coverage limits, prohibitions on denial of coverage for children based on pre-existing conditions and a new tax on tanning salons.