FDA chief urges 'more dramatic action' on opioids than past administrations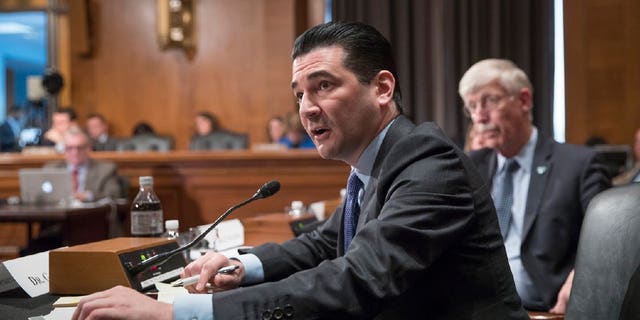 Food and Drug Commissioner Scott Gottlieb on Friday left the door open to the possibility of asking more drug companies to take their prescription opioids off the market.
Gottlieb, who has worked for the FDA in a leadership role under other administrations, said that he thought a stronger approach was needed to tackle the opioid epidemic than had been carried out during the last decade when he said federal agencies were aware the problem but failed to get ahead of it.
"To try to get ahead of it now, I think we need to be willing to take much more dramatic action, be much more potentially intrusive than what we thought we might have to do and what would have been our comfort zone five years ago or 10 years ago," he said at the National Press Club in Washington.
He noted that when his agency is evaluating a drug, it will not only be looking at whether the risks of that drug outweigh their benefits if they are used as prescribed but if the risks outweigh their benefits when they are used illicitly. Examples of illicit use include snorting or injecting opioids to get high, rather than for the treatment of pain during cancer treatment.
Read more at WashingtonExaminer.com