FBI Deputy Director Andrew McCabe 'removed' from the bureau
Top FBI official Andrew McCabe has been "removed" from his post as deputy director, Fox News is told, leaving the bureau after months of conflict-of-interest complaints from Republicans including President Trump.
A source confirmed to Fox News that McCabe is taking "terminal leave" – effectively taking vacation until he reaches his planned retirement in a matter of weeks. As such, he will not be reporting to work at the FBI anymore.
The move was first reported by NBC News.
McCabe has long been a controversial figure at the bureau.
Republicans have questioned McCabe's ties to the Democratic Party, considering his wife ran as a Democrat for a Virginia Senate seat in 2015 and got financial help from a group tied to Clinton family ally Terry McAuliffe.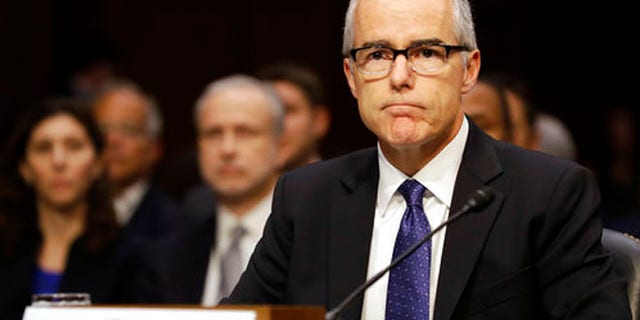 Trump himself tweeted in December: "How can FBI Deputy Director Andrew McCabe, the man in charge, along with leakin' James Comey, of the Phony Hillary Clinton investigation (including her 33,000 illegally deleted emails) be given $700,000 for wife's campaign by Clinton Puppets during investigation?"
White House Press Secretary Sarah Sanders said during Monday's press briefing that Trump "stands by" his previous criticism of McCabe but was not involved in the departure.
"The president wasn't part of the decision-making process," Sanders said.
On Monday, Democrats defended McCabe after news of his retirement broke.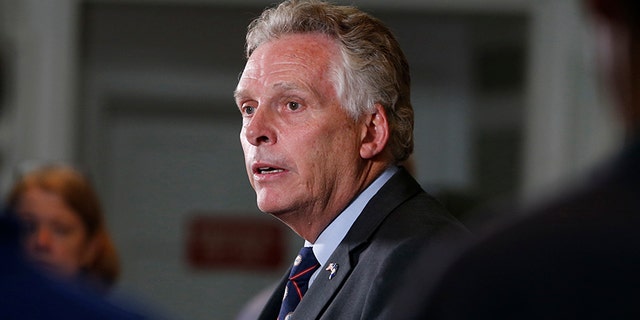 "FBI Deputy Director Andrew McCabe is, and has been, a dedicated public servant who has served this country well," tweeted former Attorney General Eric Holder, who worked in the Obama administration and has become a frequent Trump critic.
Added Holder: "Bogus attacks on the FBI and DOJ to distract attention from a legitimate criminal inquiry does long term, unnecessary damage to these foundations of our government."
"McCabe's departure certainly does not mean that we are done rooting out the problems at the FBI," House Judiciary Committee Chairman Bob Goodlatte, R-Va., reacted. "The only way to ensure the FBI remains the premier law enforcement agency in the world is to ensure that the leadership at the Bureau holds the trust of the American people. This change in leadership at the FBI is a good first step in repairing the damage to their reputation."
McCabe's exit follows recent news of other changes in top FBI roles, as Trump has taken aim at other senior FBI officials who worked under the former director, James Comey.
FBI DIRECTOR REPLACES COMEY-ERA CHIEF OF STAFF
FBI Director Christopher Wray said last week that his chief of staff, James Rybicki, was leaving the bureau. Department of Justice officials also told Fox News that Dana Boente, the U.S. Attorney in the Eastern District of Virginia who is also the acting head of the DOJ's National Security division, has been selected to step in as the FBI's next general counsel. James Baker, who had served as general counsel, was reassigned late last year.
McCabe's name has surfaced in connection with several other controversies.
The Daily Beast reported that a GOP memo alleging government surveillance abuse named McCabe, along with Deputy Attorney General Rod Rosenstein and ex-FBI boss James Comey.
Incidentally, the McCabe removal comes after Wray viewed the memo Sunday on Capitol Hill, as reported by Fox News' Catherine Herridge. The removal also comes ahead of a DOJ inspector general report regarding the handling of the Hillary Clinton email probe.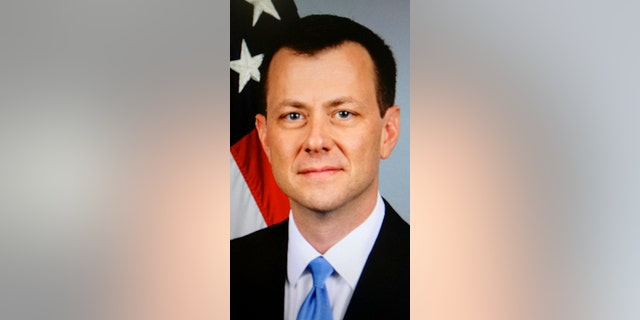 Several Republicans also want to know what McCabe knew about anti-Trump text messages between two bureau officials, including one that seemed to reference an "insurance policy" against Trump winning the 2016 election.
"I want to believe the path you threw out for consideration in Andy's office - that there's no way he gets elected - but I'm afraid we can't take that risk," Peter Strzok texted on Aug. 15, 2016. "It's like an insurance policy in the unlikely event you die before you're 40."
Some lawmakers think "Andy" was a reference to McCabe.
Late last year, Trump drew attention to news stories about McCabe's rumored agency exit.
"FBI Deputy Director Andrew McCabe is racing the clock to retire with full benefits," Trump tweeted.
The Washington Post last week reported that Trump, during an Oval Office meeting last spring, pressed McCabe, who was then acting FBI director, about whom he voted for in the 2016 election. McCabe, according to the outlet, told the president he didn't vote.
Fox News' Alex Pappas and Chad Pergram contributed to this report.