Ex-Senator announces he's marrying man, 20 years after his wife's death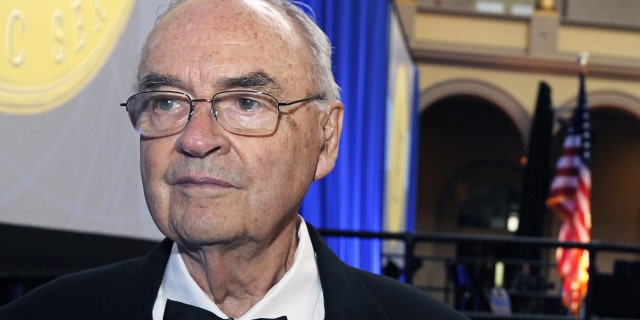 NEWYou can now listen to Fox News articles!
Former U.S. Sen. Harris Wofford has announced he will be marrying a man 50 years his junior next weekend — 20 years after his wife's death.
Wofford, 90, wrote in an opinion piece for The New York Times that he unexpectedly fell in love with Matthew Charlton five years after the death of his wife Clare in 1996.
"Too often, our society seeks to label people by pinning them on the wall — straight, gay or in between. I don't categorize myself based on the gender of those I love," Wofford wrote. "I had a half-century of marriage with a wonderful woman, and now am lucky for a second time to have found happiness."
Wofford, a former adviser to President John F. Kennedy and Martin Luther King Jr., served as a Senator from Pennsylvania from 1991 to 1995. He was married to Clare for 48 years and the couple had three children.
"AT age 70, I did not imagine that I would fall in love again and remarry. But the past 20 years have made my life a story of two great loves," he said. Wofford, a Democrat, said he and the 40-year-old Charlton plan to wed April 30.
"For a long time, I did not suspect that idea and fate might meet in my lifetime to produce same-sex marriage equality," he said. "My focus was on other issues facing our nation, especially advancing national service for all. Seeking to change something as deeply ingrained in law and public opinion as the definition of marriage seemed impossible."
He added, "I was wrong, and should not have been so pessimistic."
The Associated Press contributed to this report.