Emily's List announces new initiative to get more Latinas elected to office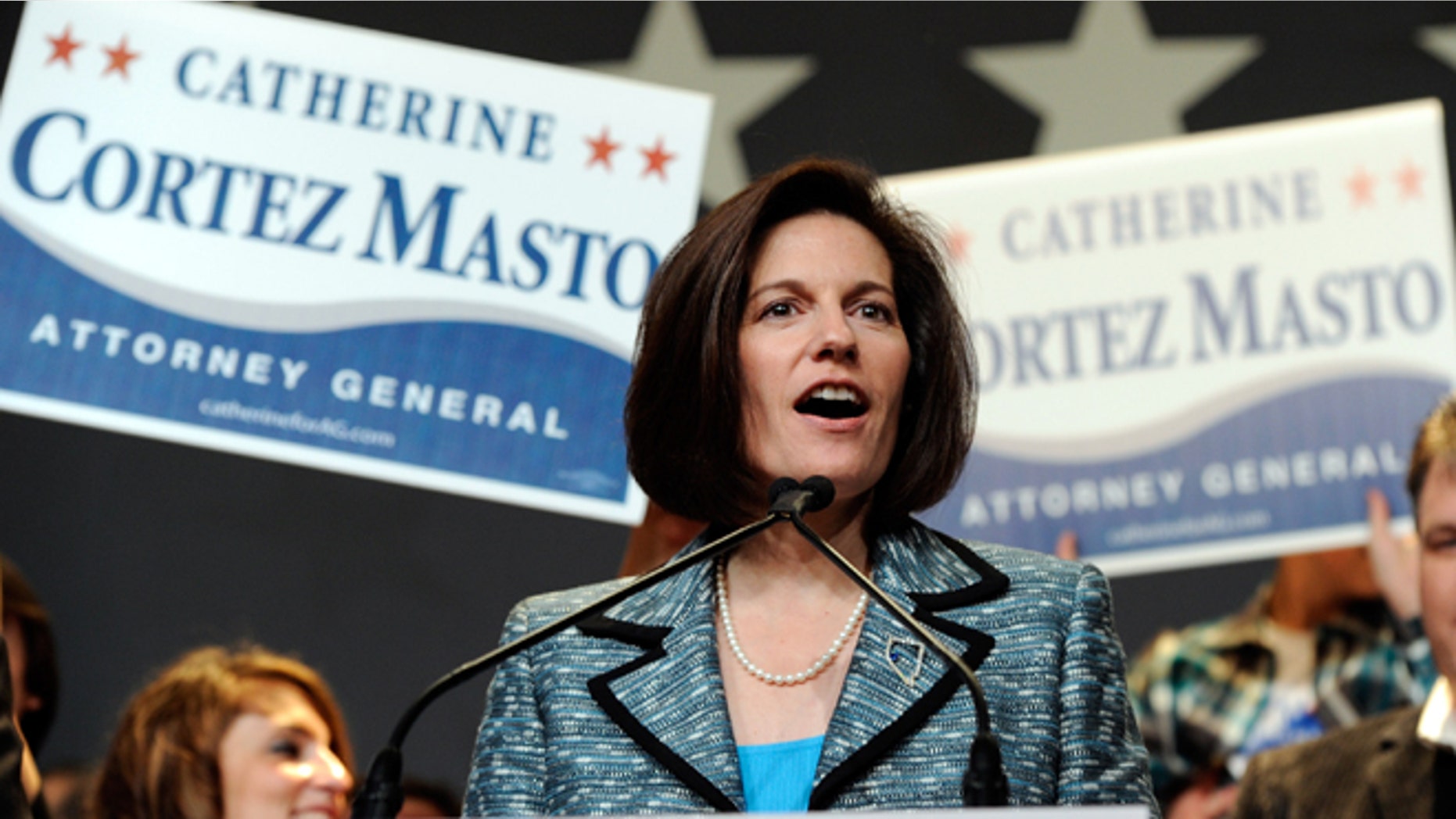 One of the largest organizations for women in politics announced on Tuesday a new initiative to get more Latinas elected to public office.
Emily's List created the national Latina Advisory Council, which is made up of Latina leaders in politics, business and civil rights work. The council will work to reach out to voters and help get pro-choice, Democratic women elected to public office.
"As the nation's largest resource for women in politics, we understand the power Latinas hold – at the ballot box and on the ballot itself. While Emily's List has played a role in electing every Democratic Latina currently serving in Congress, we know we need to do more and now is the time," Stephanie Schriock, president of Emily's List, said in a press release. "The stakes in this election could not be higher — for Latinas and for all of us. With Donald Trump leading the Republican fight to divide our nation and roll back opportunities for women, Latinas will not sit on the sidelines. Together, we will work to break down barriers, not build walls."
Despite the fact that Latinos are one of the fastest-growing portions of the U.S. electorate, Latinas are underrepresented in the government process, with just a few Latinas serving in the U.S. House of Representatives. There has never been a Latina to serve in the U.S. Senate.
As part of its push, Emily's List has endorsed a number of Latinas hoping to win statewide and congressional seats, including Nannette Barragán (CA-44), Joseline Peña-Melnyk (MD-04), and Annette Taddeo (FL-26).
The big prize for the council would be helping to get Catherine Cortez Masto to fill Senate minority leader Harry Reid's seat, which the Nevada senator will be vacating.
"It's time to make history and elect more Latina leaders who know how to deliver for working families," Schriock said.
Among the prominent Latinas who have joined up with the council is Dolores Huerta, the renowned labor and civil rights activist who worked alongside Cesar Chavez and was the co-founder of the United Farm Workers.
"The Emily's List Latina Advisory Council provides us an opportunity to help cultivate a new generation of feminists who will be the change agents and advocates on behalf of their communities. Congress will not fully do its job until it fully reflects the people it represents," Huerta said. "And Latinas, who only make up one percent of the serving members of Congress, are ready and willing to make their imprint at all levels of government with policies that will finally put women first. Si se puede! (Yes, we can.)"