Embattled FBI agent Peter Strzok set to testify publicly, after lover Lisa Page defied House GOP's subpoena
NEWYou can now listen to Fox News articles!
Embattled anti-Trump FBI agent Peter Strzok is set to testify publicly for the first time on Thursday before House Republicans investigating bias at the nation's top law enforcement agency, just one day after his former lover at the FBI, attorney Lisa Page, ducked a Congressional subpoena.
GOP leaders are expected to grill Strzok at a joint session of the House Oversight and Judiciary committees beginning at 10 a.m. EST.
Their focus will be the slew of Trump-bashing texts Strzok sent using his FBI phone while conducting investigations into Russian election meddling and Hillary Clinton's email server, as well as the possible impact of any political bias on investigative decisions. Strzok was removed from Special Counsel Robert Mueller's Russia probe earlier this year after his texts were revealed.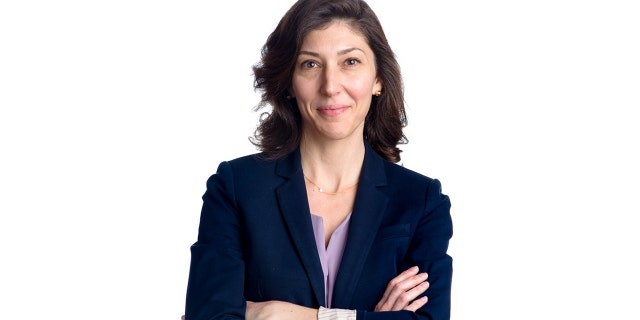 In particular, lawmakers have keen interest in questioning Strzok on why he did not act immediately when potentially classified emails were found on a laptop belonging to Anthony Weiner, who was married at the time to top Clinton aide Huma Abedin.
WHY DID FBI AGENTS WAIT WEEKS TO BRIEF COMEY ON EMAILS FOUND ON WEINER LAPTOP?
It appeared Wednesday night that Strzok, who in June testified before a GOP panel in a closed-door setting, would not follow Page's lead and back out at the last minute. Still, Strzok's attorney suggested just last week that the proceedings might be a "trap" and did not commit to his attendance.
In advance of the hearing, Strzok's legal team sent out materials noting that he's a military veteran who "Defended America in the 101st Airborne."
Strzok's attorneys also made sure to mention that the 101st Airborne is "the unit that draws a proud lineage back to parachuting behind German lines prior to D-Day" -- drawing criticism from some commentators who charged that the line was over-the-top.
But in a scathing report released last month, the Justice Department's inspector general found that several FBI employees, including Strzok, had compromised the agency's appearance of objectivity by voicing their political beliefs during ongoing investigations.
The DOJ watchdog reported that it could not determine whether Strzok's decision not to promptly examine the Weiner laptop was untainted by his political bias.
The report also unearthed a text in which Strzok told Page just weeks before the 2016 election that Trump wouldn't become president because "we'll stop it."
Late Tuesday, Page's attorney said she would not testify Wednesday because she needed more time to prepare.
KEY HIGHLIGHTS FROM WATCHDOG'S BOMBSHELL REPORT INTO DOJ, FBI BIAS
Page had been subpoenaed to appear for a closed-door deposition in front of the House Judiciary Committee and House Oversight Committee.
"A subpoena to testify before Congress is not optional, it's mandatory," House Speaker Paul Ryan, R-Wis., said.
He added that Page had the option of showing up and invoking her Fifth Amendment privilege to avoid incriminating herself.
House Judiciary Chairman Bob Goodlatte said Page had known for months about an interview, and that the GOP-led committee would use "all tools at our disposal" to obtain it.
WATCH: TOP REPUBLICAN SAYS LISA PAGE 'APPARENTLY HAS SOMETHING TO HIDE'
Still, Page's attorney, Amy Jeffress, told Fox News in an emailed statement Wednesday, "Through her actions and words, Lisa has made it abundantly clear that she will cooperate with this investigation."
Jeffress accused Republicans of "bullying" Page, and charged that there was "no basis for claims that Lisa has anything to hide or is unwilling to testify."
House Republicans sent a letter to Jeffress on Wednesday that gave Page three options: show up to Thursday's public hearing, attend a closed-door deposition on Friday or face contempt of Congress proceedings beginning Friday morning.
For his part, President Trump on Wednesday slammed Page for failing to show up to Congress, and called the ongoing Russia probe "perhaps the most tainted and corrupt case EVER!"
He added: "How can the Rigged Witch Hunt proceed when it was started, influenced and worked on, for an extended period of time, by former FBI Agent/Lover Peter Strzok? Read his hate filled and totally biased Emails and the answer is clear!"
Fox News' Brooke Singman and The Associated Press contributed to this report.