El Chapo's Chicago money man pleads guilty to money laundering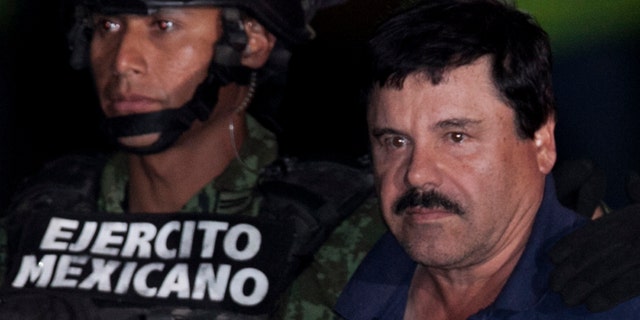 NEWYou can now listen to Fox News articles!
As the judicial jousting over whether or not Mexican drug lord Joaquín "El Chapo" Guzmán will be extradited to the U.S. continues to play out in Mexico, U.S. authorities are cracking down on the Sinaloa cartel's operation's north of the border.
The cartel's chief money launderer in Chicago, Edgar "The Fox" Manuel Valencia Ortega, has pleaded guilty to money laundering as part of an interstate drug ring that funneled cocaine from Chicago to Los Angeles.
Ortega's appearance in court earlier this week was largely overshadowed by the sentencing of former House Speaker and Illinois Rep. Dennis Hastert. But the 28-year-old Ortega is connected to what federal law enforcement officials have called the biggest drug case in Chicago in history and he could see 20 years behind bars when sentenced Aug. 3.
Hastert, on the other hand, will only serve 15 months in prison after confessing to being a serial child molester.
Ortega was arrested two years ago after arriving in Las Vegas from Mexico. He was brought to Chicago to face charges.
Federal prosecutors say that Ortega helped facilitate the transfer of millions of dollars in drug fund from the U.S. to Mexico.
During one such transfer, Ortega arranged for others to pick up money and bring it to Mexico in cash, through wire transfers or bank deposits. In another scheme, Ortega was known to transport between $50,000 and $300,000 at a time through his associates, Assistant U.S. Attorney Michael Ferrara said, according to the Chicago Tribune.
Aside from prison time, Ortega also faces a fine of up to $250,000 and because Ortega is an undocumented immigrant, he could also face deportation when released.
Like us on Facebook
Follow us on Twitter & Instagram