Ecuador's President May Force Newspapers To Go Digital To 'Save Trees'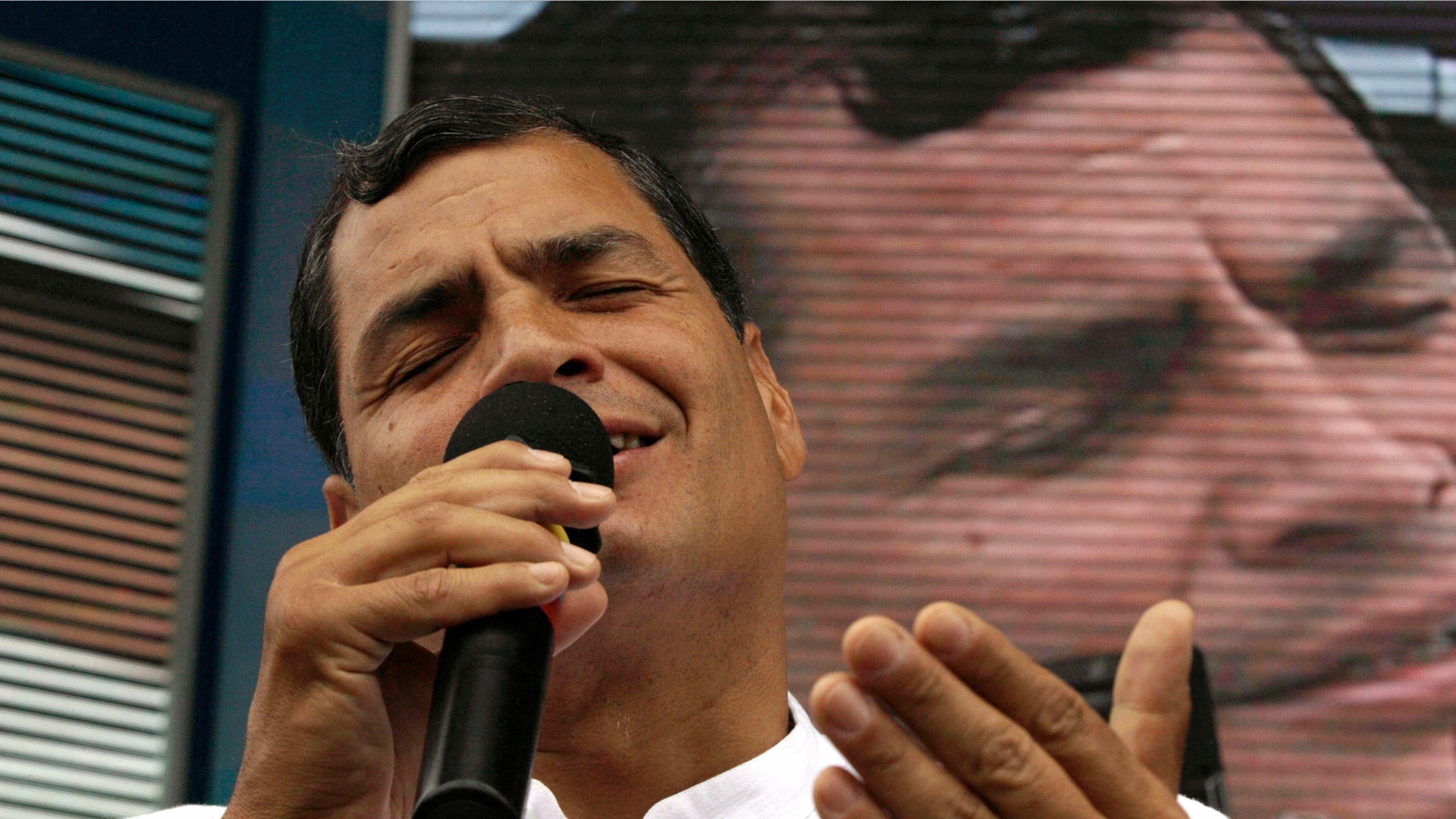 Ecuador's combative leftist president is so concerned about the environment that he is threatening to force the country's newspapers to go all-digital as a way to save paper.
Rafael Correa has long had a prickly relationship with Ecuador's opposition-owned newspapers, and his Twitter statement Monday is a jab at papers backing a proposed referendum to block oil exploration in the pristine Yasuni national park.
Correa announced last week that he's asking a loyal Congress to back drilling in Yasuni. Rich nations had refused to fund his plan to protect the biodiverse Amazon preserve as a hedge against global warming.
Correa tweeted that if the necessary signatures are gathered and there is a referendum, he'll propose that newspapers be published in digital format alone "to save paper and avoid so much indiscriminate cutting of trees."
Last Thursday, Correa announced he was abandoning a unique and ambitious plan to persuade rich countries to pay Ecuador not to drill for oil in a pristine Amazon rainforest preserve.
Environmentalists had hailed the initiative when Correa first proposed it in 2007, saying he was setting a precedent in the fight against global warming by lowering the high cost to poor countries of preserving the environment.
"The world has failed us," Correa said in a nationally televised speech. He said the global recession was in part responsible but chiefly blamed "the great hypocrisy" of nations who emit most of the world's greenhouse gases.
"It was not charity that we sought from the international community, but co-responsibility in the face of climate change."
Correa had sought $3.6 billion in contributions to maintain a moratorium on drilling in the remote Yasuni National Park, which was declared a biosphere reserve by the United Nations in 1989 and is home to two Indian tribes living in voluntary isolation.
But he said Thursday evening that Ecuador had raised just $13 million in actual donations in pledges and that he had an obligation to his people, particularly the poor, to move ahead with drilling. The U.N. and private donors had put up the cash.
Based on reporting by The Associated Press.
Follow us on twitter.com/foxnewslatino
Like us at facebook.com/foxnewslatino