DOJ deal gives Nunes access to 'all' documents, witnesses sought in Russia probe, letter says
EXCLUSIVE: House investigators will get access this week to "all remaining investigative documents" – in unredacted form – that they had sought as part of their Russia inquiry, under a deal between Deputy Attorney General Rod Rosenstein and House Intelligence Committee Chairman Devin Nunes, R-Calif., according to a letter obtained by Fox News.
The letter, from Nunes to Rosenstein, summarizes an "agreement" reached on a phone call Wednesday evening and also says key FBI and Justice Department witnesses in the probe will be provided for interviews later this month.
"It is my hope that this agreement will provide the Committee with all outstanding documents and witnesses necessary to complete its investigations," Nunes wrote.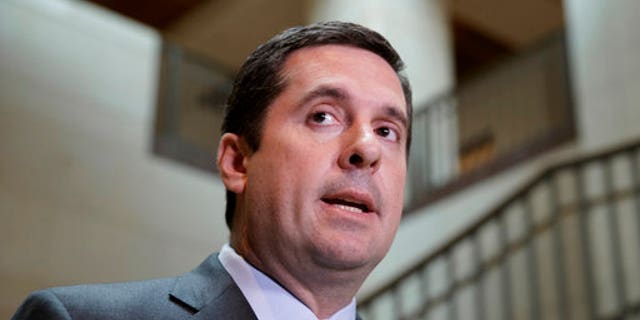 The agreement comes after the DOJ and FBI faced a Wednesday deadline to comply, under the threat of new subpoenas and even contempt citations. Under deadline pressure, FBI Director Christopher Wray and Rosenstein met Wednesday with House Speaker Paul Ryan, R-Wis., to discuss the demands from the intelligence committee.
Nunes' letter outlines the terms of the deal reached, as he seeks information that could shed light on whether the controversial anti-Trump "dossier" was used to open the Russia probe and justify surveillance on Trump campaign officials.
Nunes wrote that the committee is "extremely concerned by indications that top U.S. Government officials who were investigating a presidential campaign relied on unverified information that was funded by the opposing political campaign and was based on Russian sources."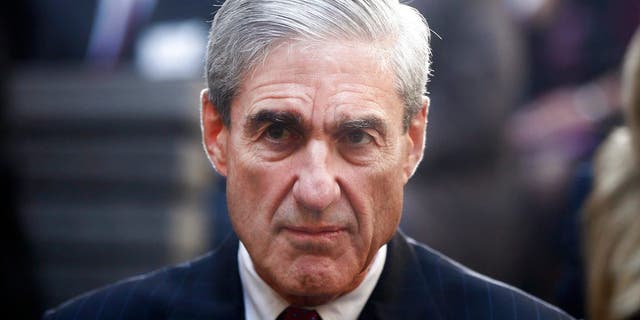 This is a reference to the dossier's funding from the Democratic National Committee and Clinton campaign. Opposition research firm Fusion GPS hired former British spy Christopher Steele to compile the document, which contained salacious allegations about Trump.
The congressman originally issued subpoenas for related records on Aug. 24 that remain in effect, but the committee was stonewalled by the Justice Department and FBI for months.
Nunes said committee investigators and staff will now have access to all remaining documents during a review at the Justice Department on Friday.
According to the letter, committee investigators also will get access to eight key witnesses this month including FBI agent Peter Strzok and FBI lawyer Lisa Page, who exchanged anti-Trump text messages during an affair and previously worked on the special counsel's Russia probe; FBI general counsel James Baker, who was reassigned; FBI head of counterintelligence Bill Priestap, whom ex-FBI boss James Comey testified made the decision not to brief Congress about the Russia case during last year's election; and Bruce Ohr, a DOJ official reassigned after concealing meetings with figures involved in the dossier.
The witnesses are directly tied to allegations of political bias.
Nunes wrote that outstanding text messages between Strzok and Page will be delivered by Jan. 11.
The agreement could subject the DOJ and FBI to a level of scrutiny to which they are not accustomed.
"The FBI in particular is not used to having its inner discussions kind of brought to light, and I think that's of huge concern for probably people at the FBI," former Justice Department official Robert Driscoll said.