Dodd Resists Tax on Health Care Benefits, Calls Proposal 'Unnecessary'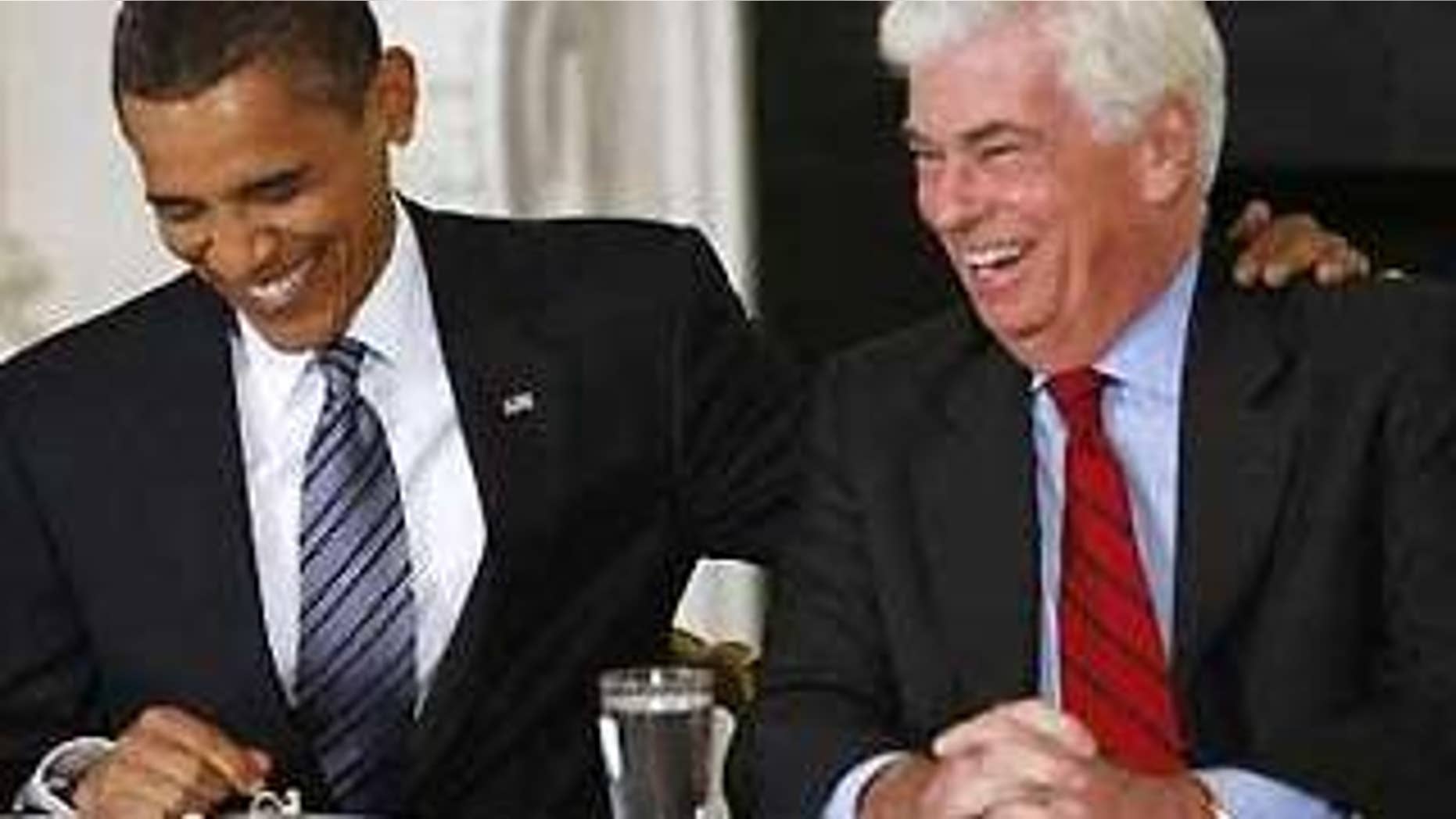 A key senator in the health care reform debate dug in his heels Sunday in opposition to calls for taxing employer-provided health benefits, saying the comprehensive overhaul could be paid for in other ways.
"This is unnecessary," Sen. Chris Dodd, D-Conn., said on "FOX News Sunday." "I feel very strongly about this as many do as well."
Though Senate Finance Committee Chairman Max Baucus, D-Mont., is trying to sell President Obama on the need to tax some benefits, Dodd said money in the budget, coupled with other cost-reduction measures, would make such a proposal excessive.
He said lawmakers should take a close look at Obama's latest proposals to save $313 billion over 10 years through cuts to Medicare, Medicaid and other programs.
Plus he said eliminating unnecessary tests and exams, and improving prevention programs, will help fill in the rest.
"Prevention can save a tremendous amount," the chairman of the Senate banking committee said.
"The idea that you're going to have people out there that are struggling to make ends meet today, they're falling further and further behind ... to turn around and say you basically have no change in your health care plan, and by the way we're going to tax you now for those benefits ... I think is a very bad idea," Dodd said.
Sen. Charles Grassley, ranking Republican on the Senate Finance Committee, said he hasn't had time to determine whether Obama's latest cost-reduction proposals are realistic but noted that a lot of these proposal are difficult to gauge anyway.
But the Iowa Republican called on Obama to take a serious look at a proposal to tax health care benefits -- Obama's campaign slammed such an idea last year when Sen. John McCain, R-Ariz., proposed it.
"For the benefit of making this bipartisan, presidential leadership in this area would be very good," Grassley said.
Obama has turned up the heat in the health care reform debate since returning from his trip to Europe and the Middle East. He pressed Congress to support a public health insurance option during a town hall meeting in Wisconsin Thursday, as the idea of a government-run plan meets resistance on Capitol Hill.
Vice President Biden, speaking on NBC's "Meet the Press," defended the call for a public plan. But he too reiterated that the Obama administration does not want a tax on health care benefits -- though he would not say whether Obama would flat-out reject a plan that contains that tax.
"We made it clear that we do not think that it is the way to go," Biden said. "We think that is the wrong way to finance this legislation."