The White House was rocked overnight by an explosive report that President Trump ordered the firing of Special Counsel Robert Mueller last June and only backed down after the top White House lawyer threatened to quit.
Trump, in Davos for the World Economic Forum, denied The New York Times story early Friday, calling it "fake news, folks."
Fox News is told, however, that Trump did have conversations about firing Mueller – but it might not have amounted to an outright directive.
A source told Fox News that Trump did not tell White House Counsel Don McGahn to fire Mueller, but did discuss the possibility of doing so during a meeting with McGahn and others.
Trump asked McGahn if he would talk to Deputy Attorney General Rod Rosenstein (who has authority over the special counsel) about it, the source said.
McGahn, though, told the president in no uncertain terms that firing Mueller – the head of the probe into possible collusion by Trump associates with Moscow – would be a horrible idea and blow up in his face, the source said. Trump took McGahn's advice and dropped active consideration of firing Mueller, though continued to reserve that as an option if Mueller's Russia investigation took an inappropriate turn, Fox News is told.
'I could fire Mueller if I want to -- I have the authority.'
Trump also told participants in the meeting that "I could fire Mueller if I want to -- I have the authority," another source said. Fox News is told McGahn did not threaten to quit.
Another source close to the White House relayed a similar account, saying Trump told top officials this past June that he wanted to fire Mueller, but was talked out of doing so by McGahn and other aides.
The source added that then-White House chief of staff Reince Priebus and chief strategist Steven Bannon also believed last summer that Trump would fire Mueller and were worried about the political fallout.
TRUMP OPEN TO TALKING TO MUELLER
"They said, 'This is going to blow up,'" the source recounted to Fox News.
White House lawyer Ty Cobb declined to comment on either the source's account or The New York Times report "out of respect for the Office of the Special Counsel and its process."
According to the Times report, which cited "four people told of the matter," Trump claimed that Mueller had three conflicts of interest that disqualified him from overseeing the investigation into alleged collusion between the Trump campaign and Russian officials.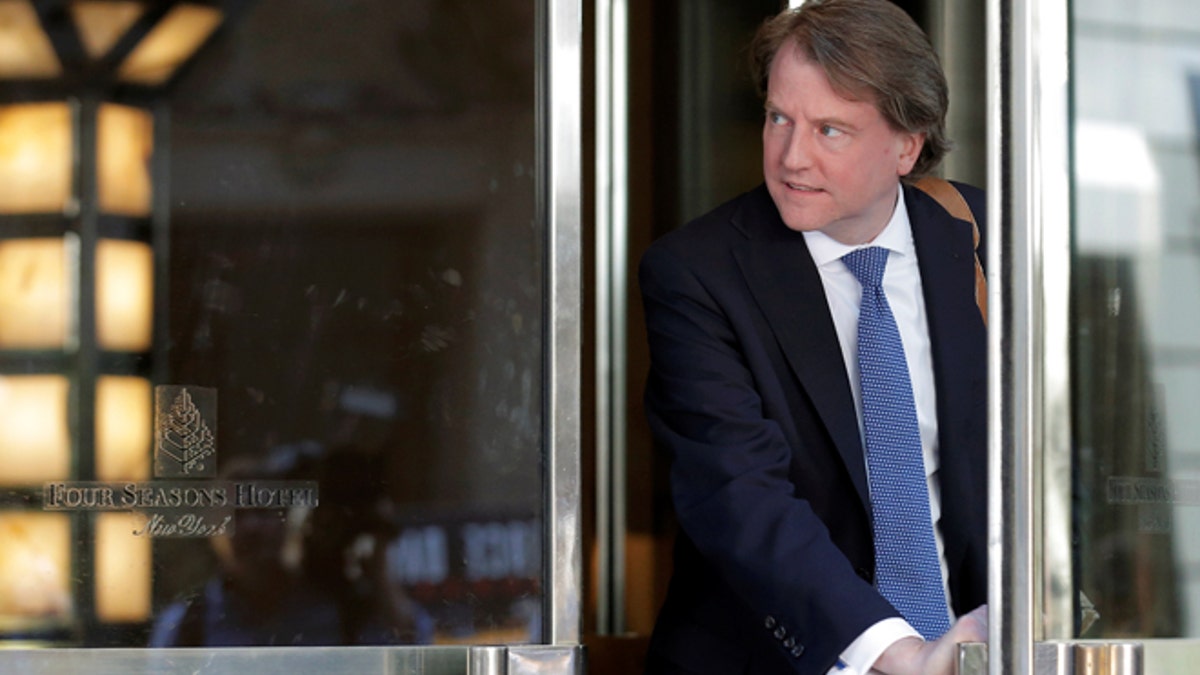 Those conflicts included the fact that Mueller had been interviewed to replace the fired James Comey as FBI director the day before he was appointed special counsel in May. Another alleged conflict Trump cited was that Mueller had once resigned his membership at Trump National Golf Club in northern Virginia in a dispute over fees.
The Times also reported that McGahn told White House officials that Trump would not carry out Mueller's firing on his own.
The Times also reported that Trump considered firing Rosenstein and elevating Associate Attorney General Rachel Brand to oversee Mueller's investigation. The report did not say what Trump's rationale for dismissing Rosenstein would be.
TRUMP SETS RED LINE FOR MUELLER ON RUSSIA PROBE, WARNS HE'LL EXPOSE 'CONFLICTS'
The response from Democrats was nearly immediate. Sen. Mark Warner, D-Va., vice chairman of the Senate Select Committee on Intelligence, said that if the report in The Times is true, Trump has crossed a "red line."
"Any attempt to remove the Special Counsel, pardon key witnesses or otherwise interfere in the investigation would be a gross abuse of power, and all members of Congress, from both parties, have a responsibility to our Constitution and to our country to make that clear immediately," Warner said.
Attorney General Jeff Sessions recused himself from the Russia investigation in early March after acknowledging that he had two previously undisclosed encounters with the Russian ambassador during Trump's 2016 presidential campaign.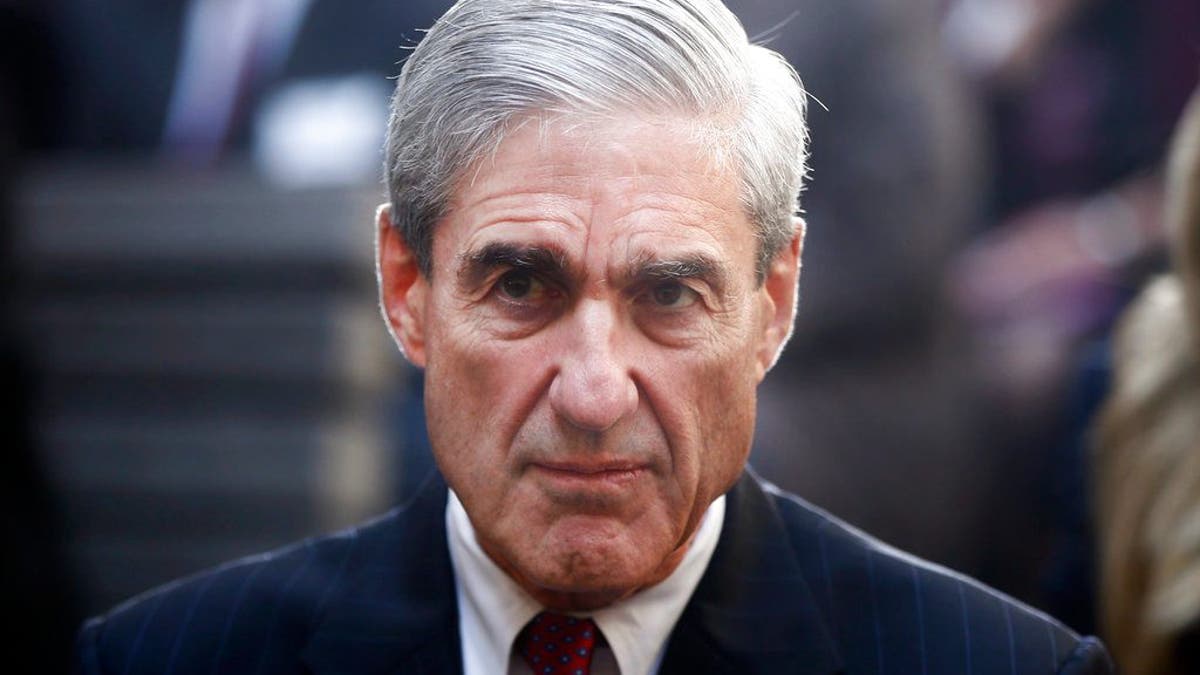 On Wednesday, Trump told reporters that "I'd love to" talk to Mueller as part of the investigation, subject to his lawyers' approval. The president has repeatedly denied any wrongdoing and told reporters that there was "no collusion whatsoever" and "no obstruction whatsoever."
Fox News' Samuel Chamberlain and The Associated Press contributed to this report.