Diaper duty for Calif. taxpayers? Bill would create new welfare program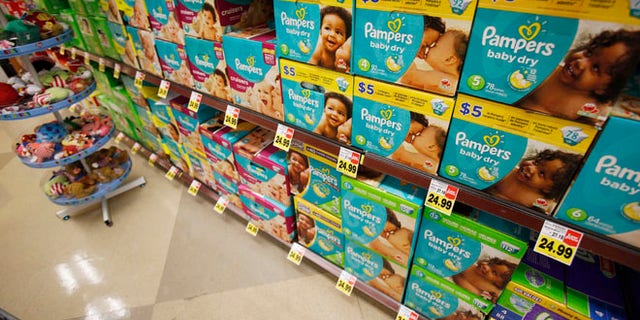 California is weighing a first-of-its-kind welfare program that would subsidize diapers for needy families, though some lawmakers say the plan's a stinker.
Assembly Bill 1516, written by Assemblywoman Lorena Gonzalez, a Democrat from San Diego, would create the taxpayer-backed program within the state's existing welfare network, called CalWORKs (California Work Opportunity and Responsibility to Kids). Families that qualify for CalWORKS could be eligible for $80 a month to buy diapers for children under the age of 2.
"When you have an identifiable problem preventing women from self-sufficiency and there is an identifiable barrier, shouldn't we help that along when we can?" Gonzalez told FoxNews.com.
Gonzalez, a single mother herself, said she first learned that residents can't buy diapers with food stamps from an Eminem song off the soundtrack to the 2002 movie "8 Mile." Under those programs, diapers -- along with cigarettes, alcohol and pet food -- are prohibited purchases.
But a family's diaper budget can easily run as high as $100 a month, depending on the size and quantity.
Still, according to the Sacramento Bee, the legislation comes with a more than $100 million annual price tag.
When it passed recently out of the California Assembly, no Republican voted for it.
In an emailed statement that appeared in the Sacramento Bee, Republican state Assemblywoman Shannon Grove said, "Instead of expanding our welfare system and keeping millions dependent upon government, we should implement business-friendly policies enabling those out of work to obtain a job and provide for their families."
The next stop for the bill is the Senate Committee on Appropriations.
Amid some criticism, Gonzalez said she's open to other solutions. Gonzalez said she's always asking herself, "Are we doing this the right way since it's the first of its kind?"
But she pointed to several challenges facing low-income families with children. Among them, low-income parents cannot take advantage of free or subsidized child care if they cannot afford to leave disposable diapers with their child at care facilities.
While cloth diapers may be a cost-saving solution, most child care facilities won't take children who wear cloth diapers. Cleaning cloth diapers can also prove problematic for low-income parents. If families don't have their own washing machines, laundromats are the next best option and they don't allow cloth diaper washing.
Sponsors argue that without access to child care, these parents are less able to attend work or school on a consistent basis. "Child care is the number one barrier to employment for young women," Gonzalez said.