DHS Set To Star In New Documentary Series On AMC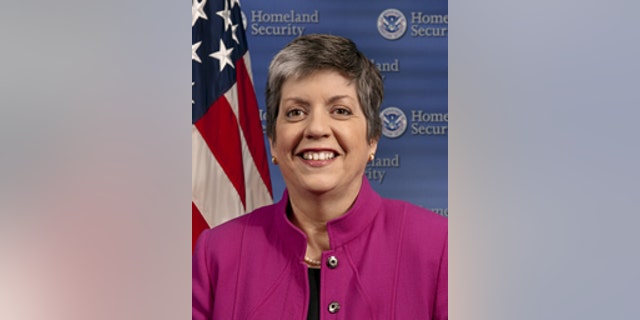 NEWYou can now listen to Fox News articles!
The network that brings you the critically acclaimed series "Madmen," "The Walking Dead" and newcomer "The Killing" is about to get started on a new project – this one about the nation's Department of Homeland Security, Fox News has learned.
AMC's "Inside DHS" is set to begin filming "soon," and the documentary series will show "how decisions are made" within DHS and tell stories from "multiple points of view," ranging from personnel on the front lines to officials in headquarters, including Homeland Security Secretary Janet Napolitano, according to a DHS official.
"We look forward to ... [giving] the American public an unprecedented, behind-the-scenes understanding of the Department of Homeland Security's mission and what we, as a country, can do to help keep our nation safe," the official said.
The series is expected to begin airing in the Fall of this year. It will "reflect the diversity of the department's mission," including fighting terrorism, securing U.S. borders and enforcing immigration laws, and preparing for and responding to natural disasters, according to the official. In particular, the official said, the series will showcase how the department operates once a threat or incident is discussed in Napolitano's morning briefing.
"Homeland security is a shared responsibility, and we know the best security strategy is one that gets the public involved -- by not only showing Americans how they can help secure our country, but giving them a unique insight into the critical mission carried out by our employees every day to keep our homeland secure," the official said, adding that the series will add to current effort to "engage Americans" through the Internet and in their communities.
AMC and DHS have been negotiating details of the documentary series for weeks, and the department had to obtain a green light from the White House before agreeing to the project.
DHS officials have compared AMC's "Inside DHS" to the series "Border Wars" on National Geographic Channel.
This is how National Geographic Channel describes its own series: "Follow the officers and agents of U.S. Customs and Border Protection (CBP) as they scour the inhospitable landscape at one of the busiest [Southwest] border crossings in the country, seeking to fight terrorism and intercept illegal entrants from the air, on the ground and at the ports of entry. ... Ride along on chases, rescues and busts ... NGC cameras were given special access to go on duty with CBP agents and officers as they use every means at their disposal - from high-tech stealth planes to basic wilderness skills - to track, catch and deport illegal immigrants."
The new AMC series is being produced by Pilgrim Media.