DHS is worst place to work in the federal government, again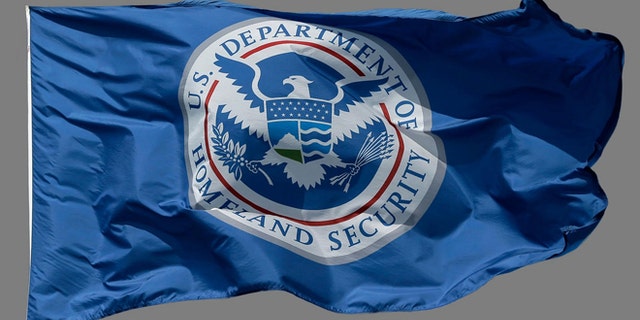 NEWYou can now listen to Fox News articles!
If the latest federal workforce employee survey is any measure, the Department of Homeland Security is the worst office Uncle Sam runs, and and its Customs and Immigration Enforcement agency is its least desirable post.
The worst-ranked jobs were the subject of a congressional hearing Thursday and in some regards, they're the usual suspects. For the last several years, DHS, which was only formed in 2003, has been at the bottom of the list, which is extrapolated from the annual Federal Employee Viewpoint Survey (FEVS).
Based on overall positive responses by its employees, DHS got a 44 percent score, the lowest since it was established following the 9/11 attacks. Putting that into context, the cabinet agency with the highest ranking in 2014 was NASA, and it got 74 percent.
That DHS has gotten consistently bad scores from its own employees based on morale, leadership, compensation and more, was of particularly interest in Thursday's "Worst Places to Work in the Federal Government" hearing by the Government Operations Subcommittee headed by Chairman Rep. Mark Meadows, R-N.C.
"The Department of Homeland Security rests as the worst place to work among cabinet agencies, and saw its scores drop by nearly three points from 2013," he pointed out in his opening statement. It scored lowest on leadership, fairness, empowerment and skills to match the mission, he pointed out.
"Are agency leaders doing enough?" he said. The results, he answered himself, "suggest that not enough has been done."
The lowest ranking large agencies also include the Department of Veterans Affairs (54 percent), Department of the Army (54 percent) and the Environmental Protection Agency (56 percent) – all saw a drop from the year before.
The Department of Housing and Urban Development came in last for the mid-sized agencies with 44 percent, and the Nuclear Defense Facilities Safety Board, drags at the bottom of the small agency list with only 33 percent satisfaction.
One might think Internal Revenue Service employees are miserable given the ongoing controversy surrounding the department, but they actually do much better, with a 58 percent satisfaction rate. Among the 314 agency subcomponents ranked in the survey, two DHS departments come in dead last: ICE (35 percent) and the Office of the Under Secretary for Science and Technology (35 percent). The Transportation Security Administration did a little better with 39 percent.
There has been a morale drop across the board, says John Palguta, vice president for policy at the Partnership for Public Service, which takes the FEVS survey (at least 400,000 employees responded in 2014) and ranks agencies based on whether employees would recommend their agency, and how satisfied they are with their job and their organization.
He said overall satisfaction among federal workers has gone from 60 percent in 2003 to 56.9 percent in 2014. He attributes a lot of this from the overhang from the 2013 shutdown and sequestration, when budgets were slashed and frozen and employees furloughed, many without pay. "It's a huge impact psychologically," he told Foxnews.com.
For agencies like DHS there are more internal things going on. "It's troubling, he said. There are just plain tough jobs, like the TSA, which is managing security at the nation's airports and are under constant fire from bad publicty. "You've got to feel bad for these folks," said Palguta.
And for the ICE agents, he surmises that constant shifts in immigration policy attitudes might have something to do with morale there.
"It's tough being a federal employee where you're getting mixed messages on what your mission is, how you provide success," he said. "I think that's part of it."
Sometimes it's just bad leadership in the individual components of which DHS is an umbrella organization to 22 different agencies and departments, including the U.S. Coast Guard, which ranks pretty high at 66 percent.
Catherine Emerson, DHS's Chief Human Capital Officer, was on hand to talk about the agency's efforts to overcome their poor employee ratings at the hearing Thursday. "Our employees at DHS stand on the front lines, day in and day out, to protect our citizens from threats at home and abroad," she said. "(We) are not happy with our overall scores in the (FEVS) and are working diligently to improve." She noted a number of pay reforms aimed at ICE agents over the last year to resolve some of the salary and overtime issues at the agency.
In other FEVS findings, 7 out of 10 respondents said promotions are based on favoritism, not merit, and only 42 percent expressed confidence in their superiors.