Despite Bin Laden's Death, Obama's Re-Election Hopes Still Tied to Economy, GOP Strategists Say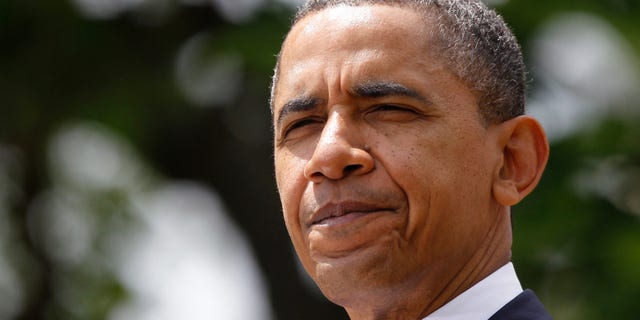 NEWYou can now listen to Fox News articles!
Republicans plotting to recapture the White House from a president who appears vulnerable on economic issues now face a new challenge: how to campaign against the man who captured Usama bin Laden.
After authorizing a high-risk commando raid that led to the killing of the world's most notorious terrorist on Sunday, Obama's popularity is on the rise.
A Pew Research Center poll taken after the dramatic raid shows Obama's approval rating jumped 9 percentage points to 56 percent. And Obama will get a chance to take a victory lap on Thursday when he visits Ground Zero.
So far, only one Republican contender has weighed in on the political impact of Bin Laden's death. Mitt Romney, the nominal front-runner, told reporters in New Hampshire that it doesn't matter.
"I think the killing of Usama bin Laden is an enormous success, and I don't know if it helps or hurts the president politically, but I really don't care," he said. "The right thing is we got the bad guy, and the nation celebrates that. We're all Americans. This is not a Republican or Democrat thing. This is an American thing."
Democrats hope Obama's role in killing bin Laden will squash criticism of his foreign policy, leadership style and lack of experience.
Dick Harpootlian, former chairman of the South Carolina Democratic Party, told Fox News that Obama has fulfilled another campaign promise.
"One of the things President Obama said, they were going to find and bring bin Laden to justice and he's done it in a little over two years, which is something George Bush couldn't do in seven," he said. "Now that's not to say that this was an easy thing to do. That's to say he kept his eye on the ball, just as he kept his eye on the ball on the economy, on health care and all the other issues he talked about in the campaign."
But Republican strategists say the one issue that threatened Obama's re-election hopes before Sunday could still be the chink in his armor that GOP candidates exploit next year.
"I think that the president's chances for re-election are most significantly impacted by the economy," GOP pollster Glen Bolger said. "So if the economy is seen as improving next year, he's going to be tough to beat. If it's still problematic, then he's going to be pretty vulnerable."
Bolger's firm, Public Opinion Strategies, published on its website a graphic that shows the size and duration of job-approval bumps that past presidents received after historic events.
George W. Bush got the biggest bump after the Sept. 11 terrorist attacks with a 35 percent increase that lasted for two years. Franklin D. Roosevelt got an 11 percent increase for nearly a year after Pearl Harbor. And George H.W. Bush received a 23 percent increase for about 10 months after the Gulf War began.
Bill Clinton went on to defeat Bush in 1992 with the famous campaign slogan, "It's the economy, stupid."
Republicans say it'll be the economy again that dominates the election.
Doug Heye, a former spokesman for the Republican National Committee, said that while the nation is focused on the still-emerging details about the death of Bin Laden, economic pain lingers.
"People are still going to the gas station and paying $4 or more per gallon and they're not being hired back to work fast enough," he said, adding that the focus of the election will be on domestic issues.
"We had a great day, a great event for the whole country, but we'll very soon focus on the issues we were talking about on Sunday afternoon," he said.
GOP strategist Whit Ayers noted that the president received a temporary bump in his approval ratings early this year after his speech in Tucson, Ariz., following the mass shooting that left six dead and 13 wounded, including Rep. Gabrielle Giffords.
"This bump is likely to be higher and last longer, but eventually the focus will go back to where it has been," he said. "But it's a serious mistake to assume that a temporary bump in May of 2011 somehow defines the landscape in October and November 2012."