Deputy national security adviser Nadia Schadlow resigns on Bolton's third day at White House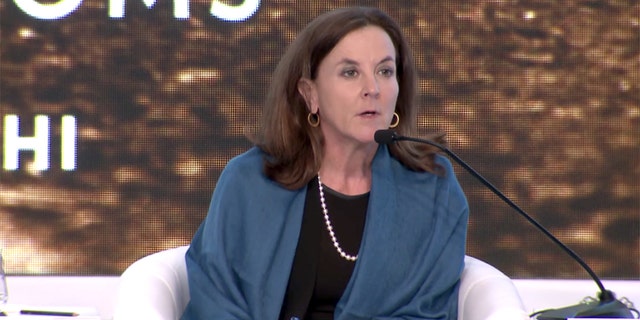 White House deputy national security adviser for strategy Nadia Schadlow has resigned amid newly-installed John Bolton's ongoing shake-up of the National Security Council.
Sources told Fox News that Schadlow submitted her letter of resignation on Tuesday and discussed her transition with Bolton, who started this week as President Trump's new national security adviser. Her last day at the White House will be April 27.
Schadlow was hired by former national security adviser H.R. McMaster to lead the drafting of the National Security Strategy report, which was completed and released in December.
"I was proud to work with LTG H.R. McMcaster and the National Security Council team. Together, we captured your vision for a strong and confident America and developed your America First National Security Strategy—which turned that vision into a strategic direction for your Administration," Schadlow wrote in her resignation letter to the president. "And I am particularly proud that you were able to submit your NSS to Congress earlier than any previous administration… on time and under budget!"
Schadlow added: "As Ambassador Bolton starts as National Security Advisor and he names his own leadership team, I am happy to help with the transition."
White House officials told Fox News Schadlow discussed her resignation with Bolton to allow him to build his own leadership team at the NSC.
"The Administration thanks Dr. Schadlow for her service and leadership in crafting the President's 'America First' National Security Strategy. The strategy has set a strong foundation going forward for protecting the homeland, promoting American prosperity, preserving peace through strength and advancing American influence," White House spokesman Raj Shah said in a statement. "We wish Nadia and her family the best."
Schadlow's resignation comes just one day after White House Homeland Security Adviser Thomas Bossert announced he would leave his post.
The resignations come during Bolton's first week at the White House.
A White House source told Fox News on Tuesday that Bossert's resignation was part of Bolton's "cleaning house" at the NSC.
A national security source also told Fox News that Bolton is considering a merger of the NSC and Homeland Security Council (HSC) within the White House. Right now, the NSC and HSC function as separate bodies, with their own meetings and policy issues, but share a staff.
Under the George W. Bush administration, the HSC and NSC worked as separate staffs. During the early years of the Obama administration, HSC and NSC merged, but later split.
The NSC primarily focuses on U.S. foreign policy and nuclear proliferation, while the HSC focuses on national defense-related issues like terrorism and border security.
If Bolton does merge the HSC and NSC, the bodies would hold joint meetings on mutually-agreed upon issues, and provide joint policy recommendations to the president, a national security source told Fox News.
President Trump appointed Bolton to replace National Security Adviser H.R. McMaster just last month. Bolton officially began at the White House on Monday.
Bolton has previously served in the administrations of presidents Ronald Reagan, George H.W. Bush, and George W. Bush, and served as a Bush lawyer during the 2000 Florida recount. Bolton served as U.S. permanent representative to the United Nations from 2005 to 2006, and as undersecretary of state for arms control and international security from 2001 to 2005.
The position of White House national security adviser does not require Senate confirmation.
Bolton is now Trump's third national security adviser—replacing McMaster, who replaced Michael Flynn.
Fox News' John Roberts and Gillian Turner contributed to this report.