Deportation looms for Iowa pastor rounded up in sweep of undocumented criminals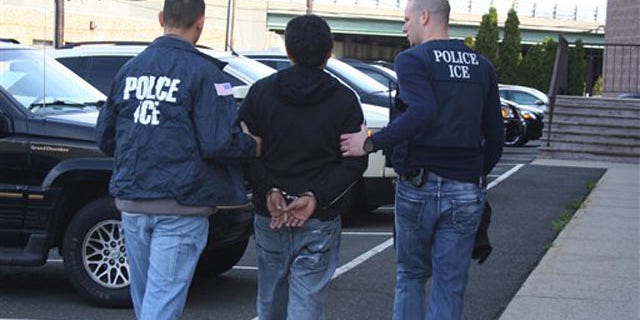 NEWYou can now listen to Fox News articles!
DES MOINES, Iowa (AP) – An Iowa pastor and father of four facing deportation for a 17-year-old conviction has been relocated to a Louisiana detention center, where officials say a flight returning deportees to Honduras is scheduled Tuesday.
Forty-one-year-old Max Villatoro informed his wife Monday that he will likely be onboard. Villatoro was among 2,059 people arrested during a nationwide operation targeting convicted criminals living in the country illegally. A 1998 drunken driving conviction classified him as an enforcement priority.
Lawyers say federal immigration authorities denied Villatoro's stay of removal request, reinforcing his imminent removal. An official with the LaSalle Detention Facility in Jena, Louisiana, confirmed Tuesday's flight.
Meanwhile, Villatoro's wife and his friends and supporters have made one last effort to keep the family together, posting YouTube videos asking President Barack Obama to block the deportation.
Like us on Facebook
Follow us on Twitter & Instagram