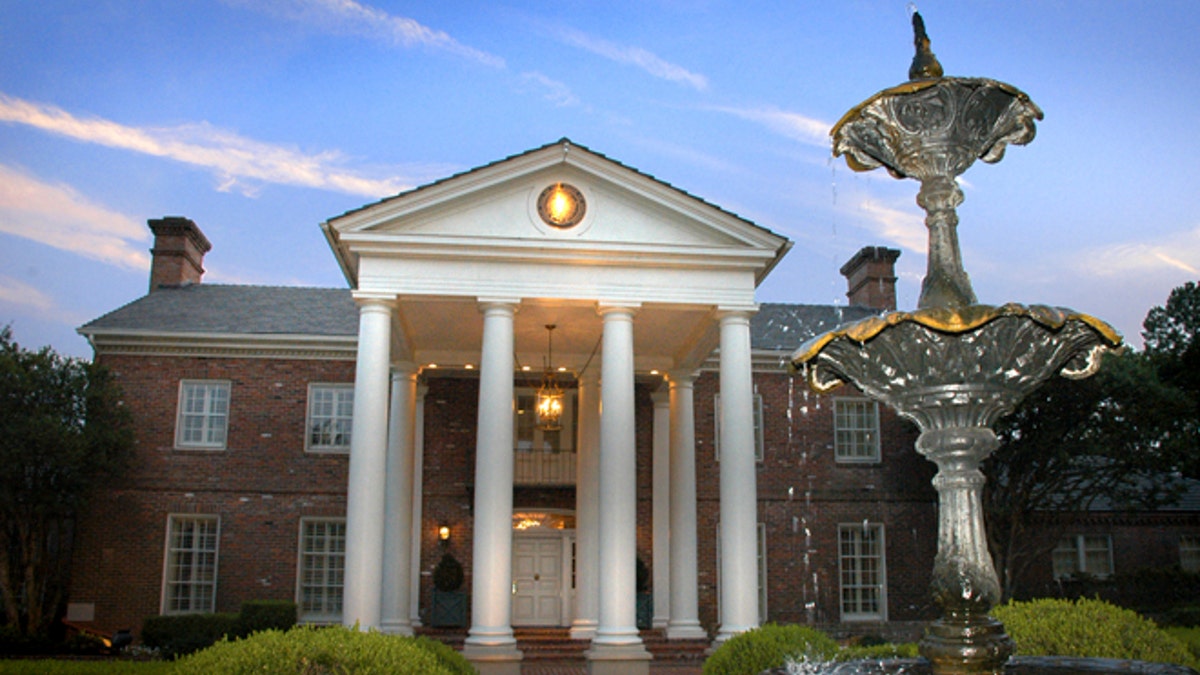 Republicans' multimillion-dollar fundraising edge over Democrats extends to the battle for control of state capitals, with the party's gubernatorial fundraising arm outpacing its Democratic counterpart by $15 million so far this year.
Facing 38 gubernatorial contests over the next two years, Democrats repeatedly have made clear the importance of winning those races -- considering Republicans now control 33 of the 50 governorships.
"But their money really doesn't match their words," Republican Governors Association spokesman Jon Thompson told Fox News. "Donors are not ponying up."
The RGA has outraised the Democratic Governors Association, $36 million to $21 million, so far this year.
Those numbers do not reflect fundraising for individual campaigns, many of which have yet to even launch. But they fit a historical pattern. The RGA has outraised the DGA by at least $10 million in at least the past seven election cycles -- including $105 million-to-$44 million in 2016, according to OpenSecrets.org.
DGA spokesman Jared Leopold on Monday acknowledged the RGA's recent fundraising dominance. But he disagrees with the notion that the DGA is struggling to capitalize on the anti-Trump sentiment at the state level.
"We're cutting into that right now," said Leopold, who also says Democrats are now putting more money and other resources into races outside of Washington, where Republicans control Congress and the White House.
"These races are extremely important. When you look at rebuilding the Democratic Party, gaining [state-level] seats is critical," said Leopold, also pointing out the $21 million haul broke a DGA fundraising record for this period in a campaign cycle -- $13 million in the first half of 2013.
The governorships and state legislative seats are important for influencing policy ranging from minimum wage to abortion rights to health care. The state capitals also are critical in the next cycle, as more power at the state level would help Democrats immensely in reconfiguring congressional districts to their advantage after the 2020 census.
The fundraising gap, though, is part of a broader pattern.
The Republican National Committee over roughly the same period is ahead of the Democratic National Committee $86.5 million to $42 million, with the DNC recording its worst July fundraising in a decade.
"Historically, Republicans have been structurally better organized than Democrats in state elections," Caleb Burns, a Republican strategist and partner in the Washington law firm Wiley Rein, said Monday. "They're clearly concerned about changing that and about the 2020 census and redistricting. But will it be too little too late?"
Burns pointed out that Democrats have recently created the super PAC Forward Majority to help them win upcoming state legislature races, which he said is "critically important" if they want to lead efforts in redrawing the congressional districts.
"Turn resistance into power," the Forward Majority say on its website. "Republicans, including Donald Trump, won the majority of 2016 races despite losing the popular vote. Why? Because in the past decade Republicans have outspent Democrats 3-to-1 in state legislative races and gained nearly 1,000 seats in state capitals, where they are redrawing districts to distort national outcomes."
A total of 38 governor races are taking place in the next two years – with New Jersey and Virginia holding theirs this year and the rest coming in 2018.
Republicans in that period must defend 27 of the 34 seats they hold, which includes the New Jersey seat – which term-limited GOP Gov. Chris Christie will vacate. And about a dozen of the GOP-held seats are "open," meaning the sitting governor is not seeking reelection.