Dems deny changing tone on voting, election fraud amid North Carolina ballot mess
After President Trump voiced concerns about possible voter fraud and other irregularities last year, House Minority Leader Nancy Pelosi announced that she would "pray for him" and called his comments a "really strange" symptom of profound insecurity.
Vermont Sen. Bernie Sanders dismissed voter fraud as a distraction that "barely exists." Some progressive luminaries went further this year, with Voting Rights Project co-director Ezra Rosenberg declaring, "The myth of voter fraud is used by those who wish to curtail the right to vote of specific populations, usually minority voters."
But amid ongoing concerns raised by both parties about potentially widespread ballot fraud in North Carolina's 9th Congressional District -- which could lead to a new election in the race between Republican Mark Harris and Democrat Dan McCready if the State Board of Elections & Ethics Enforcement calls for one later this month -- Democrats have seemingly taken a more sober tack, some conservatives say. (Republican state leaders have said they'd be open to a new election, depending on the board's conclusions.)
"I didn't serve overseas in the Marine Corps just to come back home and watch politicians and career criminals attack our democracy," McCready said in a video posted to his Twitter account in which he retracted his concession. "And I call on Mark Harris to tell us exactly what he knew and when he knew it."
DEMS THREATEN NOT TO SEAT NORTH CAROLINA HOUSE WINNER AMID ABSENTEE BALLOT IRREGULARITIES
Pelosi and other top House Democrats have threatened not to seat Harris when the new Congress takes power in January if substantial questions remain about the integrity of his unofficial 905-vote lead over McCready. And incoming Majority Leader Rep. Steny Hoyer, D-Md., said last week that a "very substantial question" about fraud hangs over the race for a seat Republicans have held since 1963.
"On behalf of the many Republicans and conservatives who have worried about vote fraud for decades, I hereby welcome Democrats to this issue," Deroy Murdock, a Fox News contributor and emeritus Stanford University Hoover Institution media fellow, said in an email. "Now that a Democrat may have suffered due to alleged abuse of absentee ballots, vote fraud has been transformed overnight from a 'far-Right-wing hallucination' into an urgent Leftist concern."
Murdock added: "Democrats see that mischief and corruption can ensue when absentee votes go astray, and it's unclear exactly whether any voter is actually behind any individual ballot. Let's hope they finally will treat this vital matter with the seriousness that it deserves."
But some analysts rejected the implication of Democratic hypocrisy, alleging Republicans have conflated voter fraud and election fraud.
"What happened in North Carolina was not 'voter fraud,'" Minnesota State University Moorhead professor Barbara Headrick told Fox News. "When you hear voter fraud, it means someone who should not be able to vote is voting. North Carolina has election fraud. Legitimate voters had their votes potentially altered or not turned in."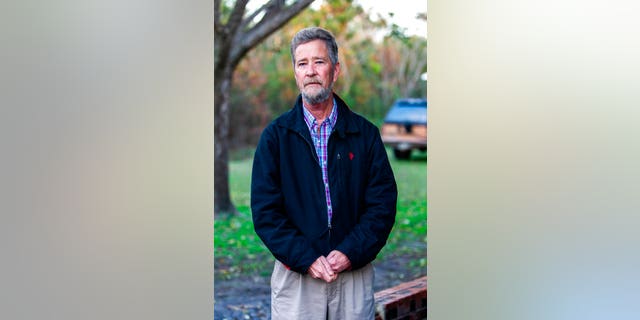 Rosenberg, the election law attorney who helped spearhead a successful lawsuit against voter-ID laws in Georgia, echoed Headrick's response.
"The voter fraud we were referring to was the myth that individuals voters show up in polling places pretending to be someone they are not," Rosenberg told Fox News. "This sort of voter fraud — in-person voting fraud — is what has been used to justify voter suppressive measures, such as overly strict voter ID laws."
He continued: "There is no evidence that this sort of voter fraud exists to any discernible degree. The sort of organized, wide-scale fraud, allegedly engineered by organizations such as those reported to have been involved in North Carolina is a different animal altogether. It actually is "fraud on voters,"'on a group basis, because others are allegedly fooling huge batches of voters by casting their votes for candidates the voters themselves did not intend.'
"There is no evidence that this sort of voter fraud exists to any discernible degree."
In North Carolina, state law still prohibits anyone other than a voter or a close family member from mailing in or dropping off that voter's ballot. But in affidavits offered by the state Democratic Party, voters described a woman coming to their homes to collect their absentee ballots, whether or not they had been completed properly.
And North Carolina's Blanden County recorded absentee ballot requests from a whopping 7.5 percent of registered voters, more than double the rate of virtually all other counties in the state. Just over 60 percent of returned absentee ballots in Blanden went for Harris, even though registered Republicans comprised less than 20 percent of all voters who sent in ballots in the county on Election Day.
Focus has centered on Republican operative Leslie McCrae Dowless, who worked for Harris and returned almost half of absentee ballot requests in a single county last month. Dowless had been convicted of insurance fraud in 1992.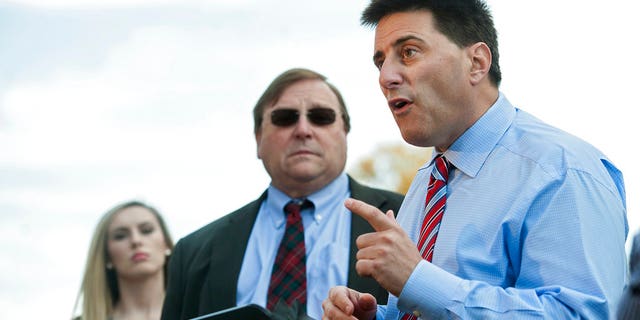 Two years ago, California Gov. Jerry Brown signed into law AB1921, which permits anyone -- including political operatives -- to collect and return ballots in that state, even if they are unrelated to the voter. Democrats said their goal was to increase access to voting.
The practice, characterized by California Republicans as "ballot harvesting," has led Republicans to point to major irregularities in voting in California, where the GOP lost seats in several strongholds as votes continued to be counted well after Election Day.
HOW CALIFORNIA BALLOT HARVESTING LAW MAY HAVE AFFECTED ELECTION OUTCOME
Headrick suggested that California adopt "some appropriate rules on how the [ballot] 'harvesting' is done." Currently, California officials have been unable to provide statistics on how many ballots were harvested or by whom.
One option, Headrick said, would be for "people who have been sanctioned by the state to do that, and rules that involve monitoring of anyone who does it."
But MIT political science professor Charles Stewart III, an expert on congressional politics and elections, told Fox News that ballot harvesting isn't necessarily the problem.
"I haven't done a study of this, but my initial reaction is that ballot harvesting laws probably have a small effect on voting fraud," Stewart said. "North Carolina, of course, outlaws it, and we can see what happened. More seriously perhaps, anti-ballot harvesting laws are probably unenforceable [because] ... a ballot harvester can return the ballots by mail, or to a drop box (depending on state law/practice), so can escape direct detection."
Stewart went on to suggest that streamlining the mail-in balloting process might be the best way to combat election fraud.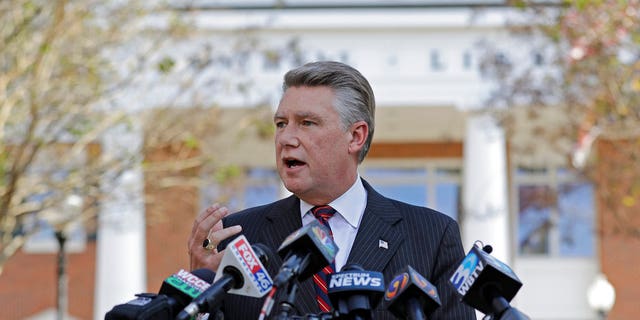 "Returning absentee ballots is not easy" in North Carolina, Stewart said, noting that some voters have difficulty finding the necessary witnesses or obtaining postage. "As a consequence, if you have an absentee ballot and someone comes along and says, 'Here, let me take care of that for you….' That's where we start getting into trouble."
A "better approach," Stewart told Fox News, "is an effective signature-match system that starts with high-quality signature-match training and adequate opportunity to 'cure' a ballot where the signature doesn't match."
States should follow North Carolina's lead in publishing real-time datasets to "allow campaigns, investigators, journalists, and the public to mine patterns," he added.
As backlash grows against mail-in voting, apparent irregularities pile up in North Carolina, and ballot-counting snafus led a top Florida election supervisor to step down, it has become all the more important not to confuse different kinds of potential fraud, election lawyers told Fox News.
"Unfortunately, this sort of thing has happened historically in America, sometimes by candidates, and sometimes by election officials," Rosenberg said. "But it is not the same thing as the virtually non-existent in-person voter fraud."