Democrats stereotyping of Latinos seen in leaked emails, N.M. Gov. Martinez says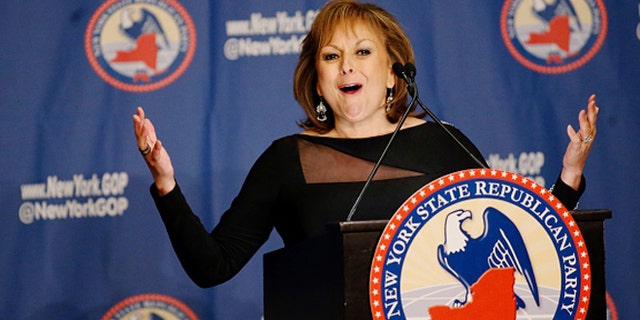 ALBUQUERQUE (AP) – New Mexico Gov. Susana Martinez says leaked internal Democratic National Committee emails showed an "attempt to stereotype" Latino voters.
The Republican and the nation's only Latina governor said Monday that Hispanics care about the same issues as other voters and the Democratic don't understand the diversity among Latinos.
Martinez comments come after hacked and leaked emails appear to show Democratic officials referring to Hispanic voters as "the most brand loyal customers." The emails also called for Democrats to "own the Hispanic loyalty" in states like New Mexico during the 2016 election.
Wikileaks posted a cache of 19,000 internal communications on Friday, including some that suggested party officials had favored Hillary Clinton over rival Bernie Sanders during the primaries.
Like us on Facebook
Follow us on Twitter & Instagram