Democrats Post Health Care Bill Online, Setting Up Possible Sunday Vote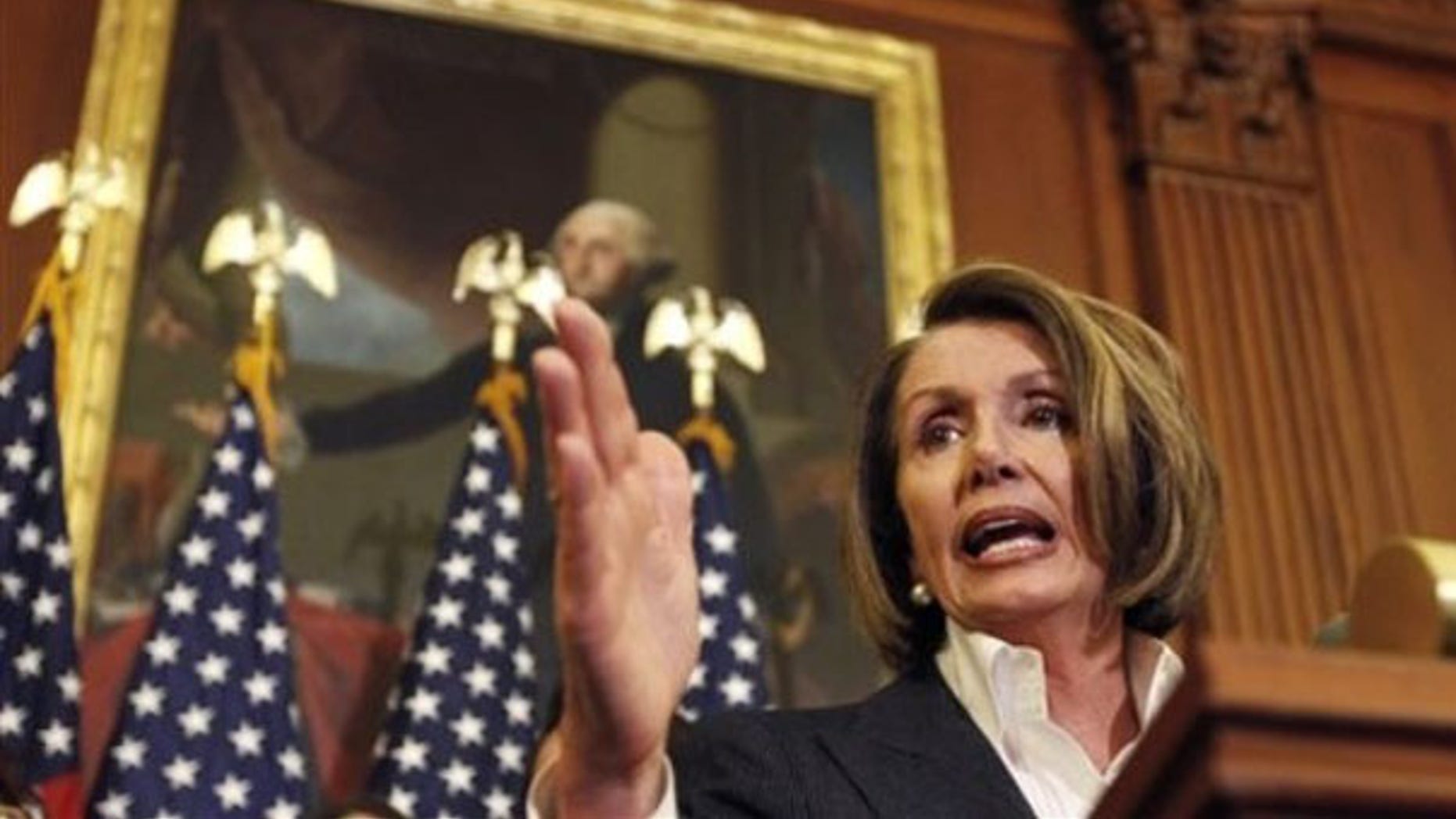 House Democrats on Thursday unveiled their highly anticipated package of changes to the Senate health care reform bill, setting up a potential floor vote for Sunday and putting pressure on Republicans intent on finding a way to stop it.
The updated package was posted online, starting the 72-hour clock on when the House can vote on it.
Click here to review the bill and its changes.
House Democrats prefaced the release of the bill by announcing that it would achieve the deficit reductions needed to push forward with a delicate strategy to finalize the package.
The Congressional Budget Office estimated that the updated package would cost $940 billion over the next decade without adding to the deficit.
That's more than the $875 billion price tag attached to the original Senate bill -- but it's under $1 trillion, which could help persuade wavering Democrats to back it.
The preliminary estimate shows the bill would save $138 billion over the first 10 years. It is estimated to expand health insurance coverage to 32 million more Americans -- or 1 million more people than the original Senate bill.
"We are absolutely giddy over the great news that we've gotten from the CBO," House Democratic Whip James Clyburn, D-S.C., said Thursday.
But even as Democrats pushed forward, and as President Obama postponed a trip to Asia to see the bill through a floor vote, they continued to see problems within their own ranks. Rep. Stephen Lynch, D-Mass., who voted for the health bill last November, came out against the package Thursday.
But Reps. Betsy Markey, D-Colo, and Luis Gutierrez, D-Ill., switched to a "yes" vote. To date, 214 representatives are in favor of the bill and 217 are against -- House Speaker Nancy Pelosi needs 216 votes to pass the original Senate bill out of her chamber.
Republicans pledged to do whatever they could to defeat the bill and were unimpressed by the CBO numbers.
"They're still going to spend a trillion dollars so we impose government-run health care on the American people," House Republican Leader John Boehner said.
House Democrats are looking to first pass the Senate-approved health bill, and then move on to the "side-bar" package of changes that was released Thursday. They want to pass the fix-it bill under "reconciliation" rules, which would allow the Senate to pass it with just 51 votes, instead of 60.
The CBO budget estimate was critical because in order to qualify for the process, the CBO estimate needed to show that the bill saves at least $1 billion over five years and creates absolutely no deficit after that period of time.
But the CBO numbers showed the bill could meet the requirements for reconciliation.