Dem congressman 'may vote to impeach' Biden's DHS Secretary Mayorkas
California Rep. Juan Vargas, however, has a different reason than Republican lawmakers
California Democratic Rep. Juan Vargas said he "may vote to impeach" President Biden's Department of Homeland Security (DHS) Secretary Alejandro Mayorkas if Republicans bring articles of impeachment against him.
Vargas, who made the comments during a news conference on Friday, said his reasoning differs from Republican lawmakers and lies in the construction of two 30-foot border walls.
"Secretary Mayorkas might come up for an impeachment vote because of what the Republicans have heard," Vargas said. "I may vote for it; I may vote to impeach him, but not over those other issues - over this issue."
Vargas' problem stems from President Biden and Secretary Mayorkas not stepping in to halt border wall construction at Friendship Park, which is located at the San Diego and Tijuana border, Fox 5 reported.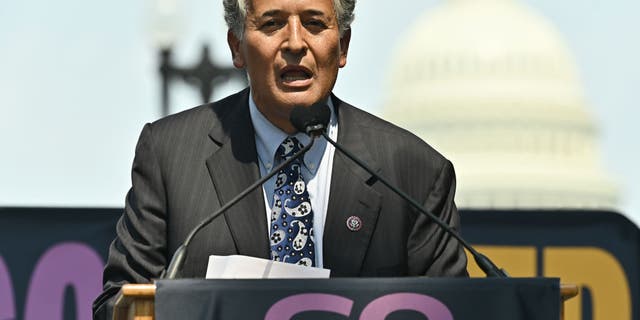 WHITE HOUSE BLASTS HOUSE FREEDOM CAUCUS BUDGET PLAN, CLAIMS IT WOULD HURT BORDER SECURITY AND CUT CBP STAFF
DHS began prepping for possible impeachment proceedings in late January by entering into a potential $1.5 million contract with the New York-based Debevoise & Plimpton law firm, which will disburse cash based on their work. Government records show that the award runs until early January 2025 and could reach up to $3 million, Fox News Digital reported.
David O'Neil, a Debevoise & Plimpton partner, will lead Mayorkas' defense team if needed, Law.com reported. O'Neil is no stranger to impeachment efforts as he aided House Democrats in their impeachment efforts against former President Trump. Employees at the firm also give overwhelmingly to Democratic causes, including Biden's past candidacy.
Republicans on the House Oversight Committee are now probing the contract. Kentucky Republican Rep. James Comer, who heads up the Oversight Committee, began seeking information from Mayorkas late last month.
In a letter to Mayorkas, Comer said the contract is a no-bid, sole-source agreement, meaning it was awarded directly rather than through a competitive bidding process. Such an award is allowed only due to an "unusual or compelling urgency."
"DHS justified its decision not to use fair and open competition in procuring legal services by citing 'unusual and compelling urgency,'" Comer wrote to Mayorkas. "We are concerned the alleged "unusual and compelling urgency" justification is to avoid congressional scrutiny and oversight."
MEXICAN PRESIDENT THREATENS TO MEDDLE IN US ELECTIONS WITH 'INFORMATION CAMPAIGN' AGAINST REPUBLICANS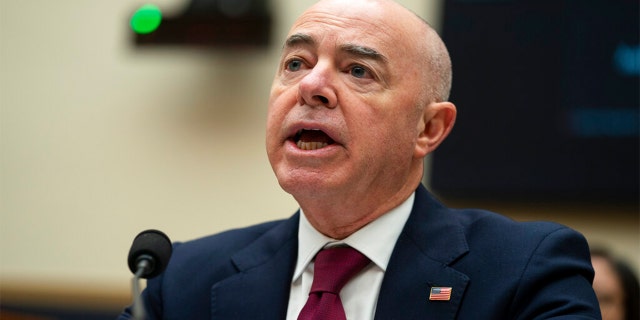 Republicans, including House Speaker Kevin McCarthy, have raised the possibility of impeaching Mayorkas over his handling of the ongoing crisis at the southern border. Multiple members have also introduced articles of impeachment against him.
CLICK HERE TO GET THE FOX NEWS APP
"The Biden Administration's self-inflicted border crisis has cost taxpayers hundreds of millions of dollars and the American people are demanding accountability," Comer previously told Fox News Digital regarding the contract.
"Not only have the Biden Administration's policies exacerbated the border crisis, but it also appears the Administration is exploiting the situation to reward its political allies and cover up Secretary Mayorkas' disastrous decisions," Comer said.