Dem backed by Ocasio-Cortez seeks Massachusetts primary upset, as GOP picks Warren challenger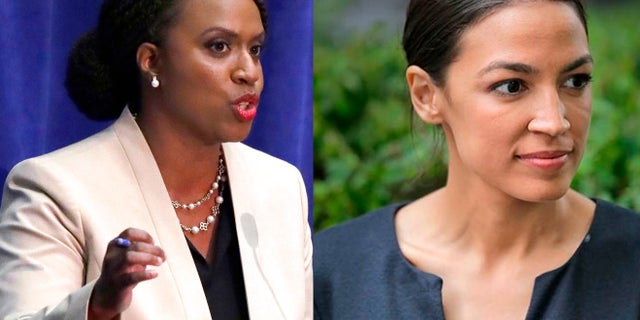 NEWYou can now listen to Fox News articles!
An upstart progressive candidate backed by democratic socialist Alexandria Ocasio-Cortez is seeking to unseat a longtime incumbent in a major upset in Massachusetts, as voters there head to the polls Tuesday in some of the last key House, Senate and gubernatorial primaries of the year.
But polls have consistently shown that Ayanna Pressley, 44, Boston's first black female city councilor, faces long odds in her contest with 10-term incumbent Rep. Michael Capuano in the 7th Congressional District, which includes the majority of Cambridge and Boston.
A WBUR-FM survey in August showed Capuano leading Pressley by 13 points, and an Emerson College poll in July showed him with a nine-percentage-point edge.
If Pressley fails to take the district, which is widely considered one of the most liberal in the country, Tuesday will mark yet another setback for Ocasio-Cortez's efforts to send more democratic socialists to Congress -- an effort she has undertaken in recent months with Vermont Sen. Bernie Sanders.
Candidates backed by Ocasio-Cortez and Sanders have faltered in several major races, including Michigan's gubernatorial and House primaries, and congressional contests in Missouri, Kansas and Hawaii.
Nevertheless, Ocasio Cortez's surprise win earlier this year in a primary that unseated longtime Rep. Joe Crowley, D-N.Y., rocked the Democratic establishment and has contributed to some wins by far-left progressives. In Minnesota, for example, State Rep. Ilhan Omar -- with Ocasio-Cortez's backing -- won the House primary to succeed Rep. Keith Ellison.
There are several key differences, though, between Ocasio-Cortez's run and Pressley's. For one, Pressley's opponent has attended debates and fiercely contested her candidacy, where Crowley was criticized for mostly ignoring Ocasio-Cortez. And Pressley, far from a little-known political outsider, has served for years on Boston's city council. Pressley's politics are also mostly similar to Capuano in the far-left district, where Ocasio-Cortez ran decidedly to the left of Crowley.
SOCIALIST TORCHBEARERS FLAME OUT DESPITE KEY ENDORSEMENTS BY SANDERS, OCASIO-CORTEZ
Meanwhile, Republicans in Massachusetts on Tuesday are choosing between three candidates to take on Sen. Elizabeth Warren, a favorite in November and a potential presidential contender in 2020. Among the GOP contenders are State Rep. Geoff Diehl, who worked for President Trump's campaign, attorney John Kingston, and Beth Lindstrom, an aide to former Gov. Mitt Romney.
Another candidate running as an independent, Shiva Ayyadurai, has described himself as a "real Indian," highlighting claims that Warren has not been candid about her heritage. He sued city officials on First Amendment grounds earlier this year after they demanded he take down his signs calling her a "fake Indian."
Fox News has ranked the Senate race as likely Democrat.
'REAL INDIAN' RUNNING AGAINST WARREN SUES AFTER CITY TELLS HIM TO STOP CALLING HER 'FAKE INDIAN'
In July, a Warren supporter was arrested for allegedly assaulting Ayyadurai on camera by shoving his megaphone into his face.
Voters in Massachusetts are also heading to the polls to pick nominees for several other House seats and the governorship.
The state's Republican governor, Charlie Baker, is facing a primary challenge from the right by Scott Lively. And two Democrats are vying to take him on in November. But Baker is overwhelmingly popular in Massachusetts and nationally, and is expected to prevail regardless of whom he faces.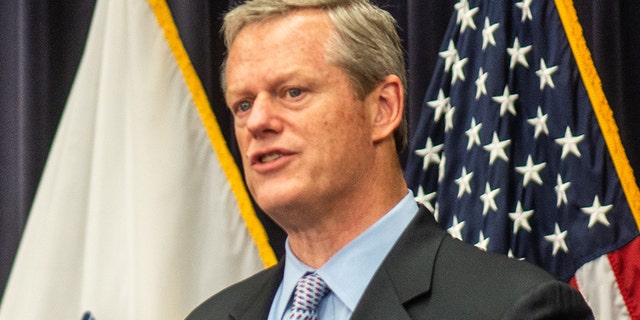 Republicans currently hold the governorships of four out of six states in deep-blue New England, including Vermont, Maine, Massachusetts and New Hampshire, and are looking to grow that number in November. Baker has maintained his appeal in the liberal state by distancing himself from President Trump; his Republican challenger, Lively, has criticized him for being too moderate.
RACES TO WATCH IN MASSACHUSETTS ON TUESDAY
Additionally, a whopping ten Democrats are seeking to replace retiring Democratic Rep. Niki Tsongas in the state's 3rd Congressional District. The winner of the primary is favored to prevail in November over Republican Rick Green.
A handful of other House races in Massachusetts also had the potential to surprise on Tuesday. Longtime Rep. Richard Neal, a Democrat who has served in Congress since 1989, is facing a challenge from Tahirah Amatul-Wadud, a black civil rights attorney.