Daughter of Cuban dissident killed in 2012 will be Sen. Rubio's guest at State of Union address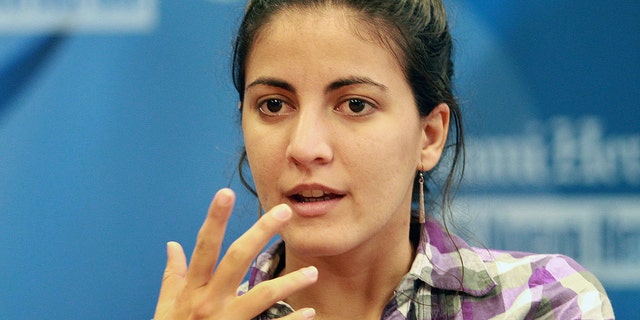 NEWYou can now listen to Fox News articles!
For the image of a new era in Cuba, President Obama and First Lady Michele Obama will have as their guest at the State of the Union address on Tuesday Alan Gross, a former federal subcontractor who was arrested on the island in 2009 and whose recent release was part of a deal to restore diplomatic relations between Cuba and the United States.
For the image of Cuba's dark side, and a reminder of how the regime of President Raul Castro continues to violate human rights, U.S. Sen. Marco Rubio will have as his guest at the president's address Rosa María Payá, the daughter of Oswaldo Payá, a prominent dissident who died an automobile accident in 2012 that she, and others around the world, allege was caused by Castro government officials.
In a press release announcing that Payá will be his guest, Rubio, a Florida Republican, made clear that he hoped her presence would counterbalance any message the president includes in the State of the Union address about a new chapter in U.S.-Cuba relations.
"In his remarks, I expect the president will bring up his new Cuba policy," Rubio said, "especially since his administration is heading to Havana this week to discuss giving the regime legitimacy and greater access to American dollars it will use to fund its machine of repression – the very machine that harassed Oswaldo Payá for years, eventually murdered him and pays hush money to potential key witnesses."
"While I disagree with the president's new Cuba policy," Rubio said, "I hope Rosa María Payá's presence on Tuesday night will at least remind him that her father's murderers have not been brought to justice, and that the U.S. is now, in fact, sitting at the table with them."
Alan Gross's wife and others said he was there to set up Internet access for the small Jewish community on the communist island. He was released last month as part of a historic announcement by Obama that the U.S. would restore diplomatic relations with Cuba after five decades.
Gross and his wife, Judy, are among 22 guests the White House invited to Tuesday night's speech. The couple will be sitting near Michele Obama.
In an interview in 2013, Payá said that two months prior to her father's fatal wreck someone forced her father's car into an accident.
Payá long has maintained that the Cuban government was behind her father's death. The driver of the vehicle that was involved in the accident has alleged that Cuban government officials ran them off the road.
"I hope the administration takes the opportunity to demand reforms and changes in Cuban behavior before relations are normalized," Rubio said. "At the very least, President Obama and his administration should push the Cuban regime to allow an impartial, third-party investigation into the circumstances surrounding the death."
The Associated Press contributed to this report.
Follow us on twitter.com/foxnewslatino
Like us at facebook.com/foxnewslatino