Darrell Issa calls on Gruber to testify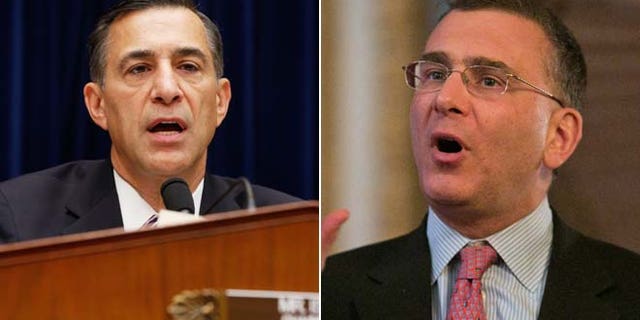 Rep. Darrell Issa wants Jonathan Gruber to testify in December on "repeated transparency failures and outright deceptions" surrounding ObamaCare.
The outgoing chairman of the House Oversight and Government Reform Committee sent a letter to the MIT professor and ObamaCare architect on Friday.
Issa, R-Calif., also sent a similar letter to Centers for Medicare and Medicaid Services Administrator Marilyn Tavenner, calling on her to testify with Gruber at the same House hearing on Dec. 9.
"From the outset, the health law has been the poster child for this Administration's broken transparency promises," Issa said in a statement.
Click for more from WashingtonExaminer.com