Cruz raises $20 million in last 3 months, cementing status as true contender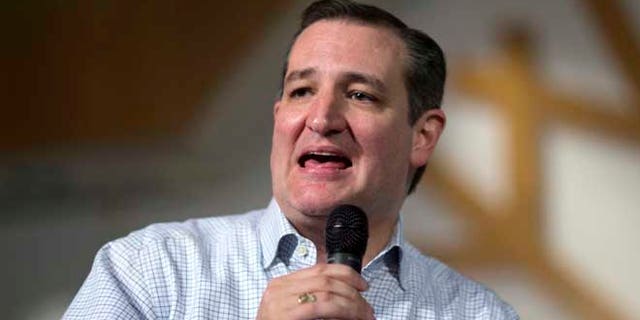 NEWARK, N.J. (AP) – Republican presidential candidate Ted Cruz's campaign said Wednesday it has raised nearly $20 million over the last three months, a large haul that further cements the Texas senator's status as a serious contender for the nomination heading into the Iowa caucuses.
Cruz's campaign said in a memo to supporters that he will finish the year having raised over $45 million. That means his haul over the final quarter will be significantly larger than the $12 million he raised during the previous three months of the year. He had raised more than $26 million through the end of September.
"Just over a month away from the start of the caucuses and primaries we have a network in place with the resources required to win that is the envy of every other campaign," read the memo, sent Wednesday by Cruz Campaign Manager Jeff Roe.
The campaign, he said, has received over 670,000 donations from over 300,000 donors, spanning 66 percent of U.S. ZIP codes.
The memo did not disclose how much the campaign has spent or how much cash it has on hand heading into the new year. But the campaign had more than $13 million in the bank at the end of September — more than any of Cruz's rivals.
Candidates aren't required to report their end-of-year fundraising numbers until Jan. 31, the eve of the Iowa causes.
Like us on Facebook
Follow us on Twitter & Instagram