Crowley says GOP attacking Pelosi because 'bankrupt on ideas,' mum on plan to lead House caucus
New York Rep. Joe Crowley, the House's No. 4 Democrat, declined Sunday to say whether he'd challenge Democrat Nancy Pelosi for her post as the chamber's top Democrat -- amid increasing calls within the party for her to step down, and support for Crowley to take over.
"I would just wait and see what happened in terms of that, if Nancy Pelosi decided not to run," Crowley told "Fox News Sunday." "But if Nancy Pelosi stays, I don't see a scenario by which I would challenge her for that position."
Republicans have for years criticized Pelosi, the House minority leader, arguing the California Democrat's liberal views have been out of touch with America.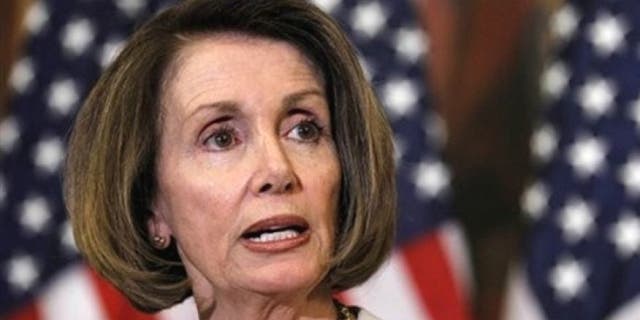 However, members of her own caucus have raised more of their own concerns about her leadership, claiming top Democrats in Washington failed in recent elections to find a message that connected with Middle America voters, resulting in Republicans controlling Congress and the White House.
"I think it's more reflective of the fact Republicans are bankrupt on ideas. … If they think that's a winning strategy, they're completely mistaken and wrong," Crowley said about Republicans saying that the 78-year-old Pelosi has now become a liability.
However, other House Democrats – including Seth Moulton, of Massachusetts; Kathleen Rice, of New York; and Linda Sanchez, of California -- recently suggested the caucus needed fresh leadership.
In last month's special House election in southwestern Pennsylvania, a Republican was defeated in a district that Trump won in 2016. The winner, Democrat Conor Lamb, said during the election race that he wouldn't back Pelosi as leader.
"Lamb won because he ran a local election, he talked about the cut Republicans are trying to make, not because of Nancy Pelosi," Crowley argued Sunday.
Whether Pelosi, a prolific fundraiser, remains the top House Democrat, as she has for about a dozen years, will likely depend on whether her party wins roughly 26 Republican-held seats in November to take control of the chamber.
The potential contest to replace Pelosi already has been handicapped as a two-person battle between Maryland Rep. Steny Hoyer, the chamber's No. 2 Democrat and who is also 78, and Crowley, chairman of the House Democratic Caucus.
"I am focused at the moment on getting Democrats into the House, helping win back seats," the 56-year-old Crowley said Sunday.