Critics slam 'embarrassing' Mayor Sadiq Khan for feuding with Trump while London faces rising crime, knife deaths
NEWYou can now listen to Fox News articles!
London Mayor Sadiq Khan slammed President Trump's criticism of him as "preposterous" after allowing a giant Trump balloon at anti-Trump protests in London, but critics question whether the mayor should be devoting his energy to tackling crime rather than "embarrassing" the city in front of the whole world.
Trump reignited the feud with Khan in an interview with The Sun newspaper, saying the Mayor of London "has done a terrible job" when it comes to terrorism and crime. "I think he has done a bad job on crime, if you look, all of the horrible things going on there, with all of the crime that is being brought in," he said.
Khan called the comments "preposterous" on the BBC's Today program on Friday, claiming that violent crime has risen across the country and London has been forced to tackle the issue with a smaller police budget.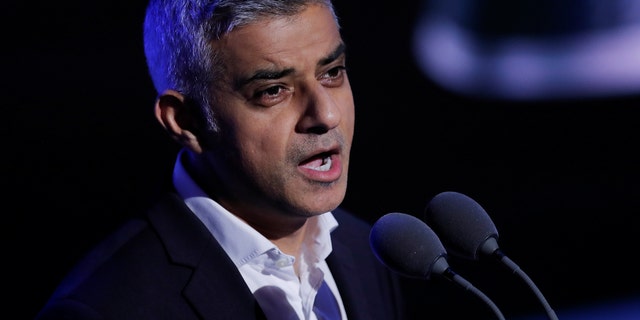 But crime in London persists on epidemic proportions as murder rate soared by 44 percent, with 157 homicides committed compared to 109 the previous year, according to official statistics from the Metropolitan Police.
A former ambassador to the U.S., Sir Christopher Meyer, was the victim of a violent attack against him at a central London underground station this week. "I'm absolutely shocked by the level of the brutality," his wife, Baroness Meyer, told the Times of London. "They really beat him. It's appalling — like something you would see in a war zone.
Earlier this year, for the first time in modern history, London overtook New York in the number of murders. In February, London's police investigated 15 murders while New York saw 11 homicides. In March, the Metropolitan Police murder numbers increased further to 22, while NYPD's jumped to 21. The City of New York has since taken back the lead however.
London is also facing the rise of shocking acid attacks, skyrocketing by more than 78 per cent over the past two years, with 465 such offenses in 2017, up from 260 in 2015, according to police figures obtained by the Evening Standard.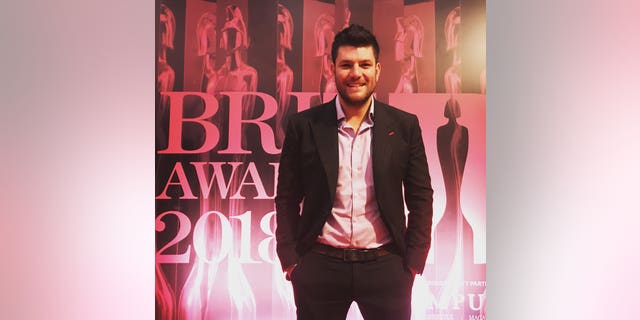 This led to frustrated Londoners airing their concerns about the spiraling crime in the city, all while Khan remains preoccupied with feuding with Trump.
"This guy spends his week getting a balloon of Donald Trump in a nappy put in the air in central London instead of helping us with severe issues. I just think he's so worried about himself, his reputation and PR rather than portraying the country, the city in the best way can be and making it safe for the citizens," London business leader Mark Wright, who won the UK's version of The Apprentice, told Fox News.
"I think he embarrassed himself, he's embarrassed Britain because no matter what you think of Donald Trump, it's irrelevant. America is the most powerful country in the world, the office of president has got to be respected no matter who that person is and that wasn't done and I was very disappointed," he added.
"This guy spends his week getting a balloon of Donald Trump in a nappy put in the air in central London instead of helping us with severe issues."
Wright's comments echo recent remarks by former New York mayor, now attorney for Trump, Rudy Giuliani, under whose tenure the city's crime rate dropped by more than half and murders decreased by two thirds thanks to tough zero-tolerance policing – a measure Khan once vehemently opposed yet was forced to reintroduce amid the crime epidemic.
"Sadiq Khan should be ashamed of himself. He's so busy attacking President Trump's visit and, in the meantime, crime is spiraling in London. Maybe he should just do his job instead of attacking a world leader," Giuliani told Britain's Sunday Express.
He added: "I would not like to go to a country where someone with the authority of a mayor was rallying people against them. It's highly inappropriate. He's probably suffering from some of the criticisms that President Trump has made of him, which are valid."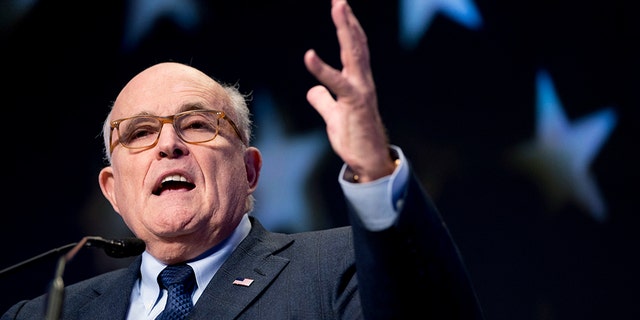 Since the beginning of the year over 50 people were fatally stabbed in the streets of the capital of Britain. Just this Thursday, a 17-year-old girl was fatally stabbed in London. Nearly 1,300 stabbings occurred in London up to the end of April. Stabbings in London are at their highest level in six years, with around 21 percent rise from the previous year.
"I'm a bit ashamed to be living in Britain today with how Sadiq Khan has led the city carry on with Trump here. He's the worst mayor we had in history in London. It's easier now to get a knife or a deadly weapon than it's to get Starbucks. You can get a knife anywhere here at the moment," Wright said.
"He's in no position to be throwing rocks in glass houses," the businessman added.
"It's easier now to get a knife or a deadly weapon than it's to get Starbucks. You can get a knife anywhere here at the moment."
In comparison, under the leadership of Boris Johnson between 2008 and 2016, the murder rate halved in the city up until 2014 before it increased minimally during the last years of his tenure.
Stabbings also significantly decreased, albeit only since 2012, reaching its lowest level just before Johnson left the office, according to the Metropolitan Police figures.
The aunt of Kelva Smith, who was fatally stabbed in the abdomen in March this year, told the BBC that knife crime was "out of control" in London.
Last month, a mother grilled Khan over the growing crime in the city, pointing out that a victim was stabbed almost in front of a closed police station. "[It] happened outside that police station that is closed down, my local police station. There are no [police officers] on our street. Londoners, we don't feel safe. Our communities do not feel safe," she told Khan.
"You give me statistics, Mr Khan and that's fair enough. But for me as a parent, I'm telling you, we do not feel safe. We don't feel safe in London," she added. "Please don't give me statistics. Give me known facts so I can let my son out in the streets of London and feel safe."
"Give me known facts so I can let my son out in the streets of London and feel safe."
Khan dismissed the criticism of the woman, saying the police force in London is "under-resourced" to ensure safety.
The mayor has also bemoaned Trump's visit just a day before on financial grounds, saying the city lacks the financial resources to provide safety during the visit, even though Trump is spending the majority of his time away from the capital. This is all while Khan encouraged millions of Londoners to march against the president, adding additional strain to his "under-resourced" police force.
Chairman of the Metropolitan Police Federation Ken Marsh told the Evening Standard that the security costs for the Trump visit could run in to tens of millions of dollars. The state visit of President Barack Obama, thanks to nearly non-existent protests, cost just over $3 million, with only half of that sum actually spent on ensuring safety during the visit.
"That just sums him up," Wright told to Fox News about the costs of policing that could have been saved had the protests been not encouraged by the mayor. "I don't think he's got any business knowledge. He doesn't think for the people, I don't see him as a caring, forward-thinking individual. He's very self-obsessed. And that's the qualities he called out in Trump, but I think he's only generalizing himself."
Despite the overwhelming problems in the city, Khan is favorite to win the second term in 2020, mostly because no senior Conservative party leaders appears willing to step up and challenge him.
Yet Khan must be aware of his slipping popularity. Only half of Londoners believe he's a good mayor, according to a YouGov poll in May – a decrease by almost 10 percent compared to last year – while almost a third of residents think he's doing a bad job.
"I think he should be sacked. I think he's a disgrace for mayor. If I don't do my job properly I lose my job. He's not doing his job properly, he's disrespecting the most powerful office in the world and he's only doing it only to gain himself politically," Wright said.