Crafty, Cunning Code Name Greets Obama in Europe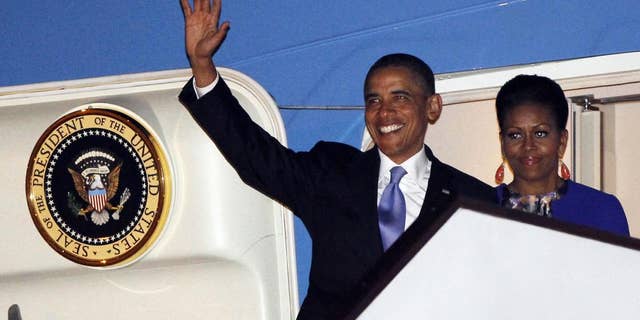 NEWYou can now listen to Fox News articles!
The security code name given to President Obama during his trip to London this week may raise eyebrows as some may suggest it is a reflection of the President himself.
Scotland Yard, the United Kingdom's police force assigned the president the code name "chalaque" during this week's visit to the region. The word comes from the Southern Asian language Punjabi, and can be used to describe someone as crafty or cunning.
Dr. Indarjit Singh, a Punjabi speaker in the U.K. tells Fox News the term can be derisive depending on its use, but that it isn't considered rude. He told the British newspaper The Daily Mail the word "is sometimes used when we want to denigrate someone who we think is too clever for their own good."
But Scotland Yard insists that isn't the intent of the code word. The organization tells Fox News the code words it chooses for VIP guests are completely random and computer generated.
Fox News White House producer Kimberly Schwandt contributed to this story from London.