Court Delays Ruling on Alabama, Georgia Immigration Laws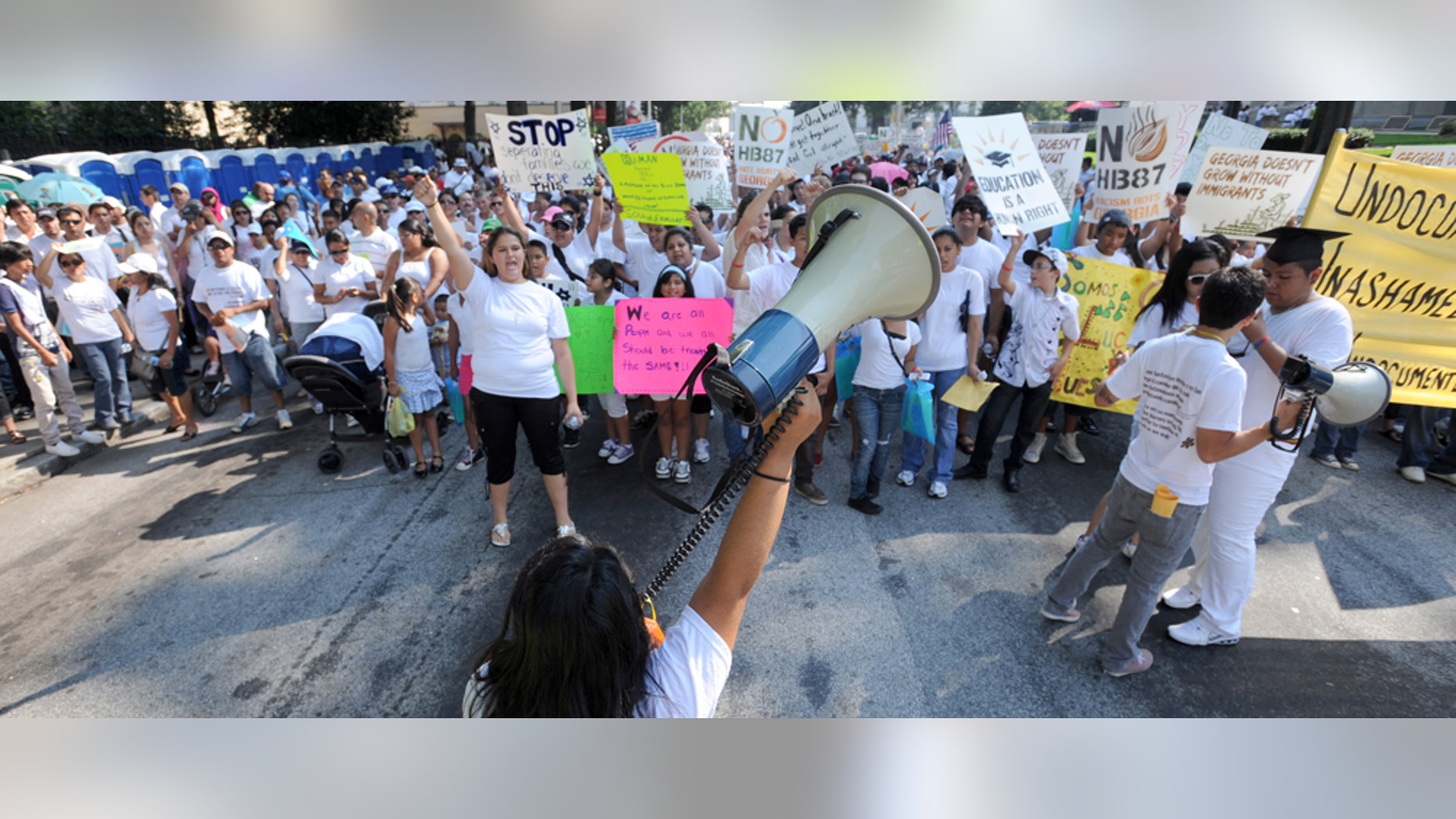 The U.S. 11th Circuit Court of Appeals in Atlanta on Thursday heard arguments for and against the Georgia and Alabama immigration laws but decided to wait until the Supreme Court issues its decision on Arizona's SB 1070 to make its own ruling.
While both parties presented their arguments to the panel of three judges, dozens of activists stationed themselves outside the federal courthouse to demonstrate against the measures that are considered to be among the harshest immigration laws.
Day Labor Rule Blocked in Arizona Immigration Law
"In general, we're continuing to hope that unconstitutional laws like Georgia's HB 87 are going to be overturned," Azadeh Shahshahani, director of the National Security/Immigrants' Rights Project at the American Civil Liberties Union of Georgia, told Efe.
Attorneys for the ACLU, Southern Poverty Law Center, National Immigration Law Center and other organizations were present in the audience, just as representatives from Alabama and Georgia were to defend the laws.
Shahshahani called the audience "positive" and the fact that previous court orders blocking implementation of some of the most controversial provisions of both laws will remain in place until the court issues its final ruling.
"The judges carefully considered all the issues and had very profound questions for the government about the impact of these laws," the activist said.
"Both of these laws have trampled on civil rights and encouraged rampant prejudice against immigrants - especially Latinos - without regard to status," the SPLC's legal director, Mary Bauer, said after the hearing.
HB 87 entered into force on July 1 without its most controversial clauses after a judge blocked the section that permitted local authorities to verify the immigration status of anyone who could not produce valid identification and another that sought to penalize anyone who transported or housed undocumented immigrants.
Alabama's HB 56, which entered into force Sept. 28, allows the police to demand proof of legal status of every person they detain.
Georgia Mulls Banning Undocumented Students From Public Universities
Federal courts also blocked several of the most controversial clauses in HB 56, among which was one that requires school administrators to determine the immigration status of new foreign students.
The courts also blocked the entry into force of some of the most controversial provisions of the anti-immigrant laws of Arizona, Georgia, Utah, Indiana and South Carolina.
The Supreme Court is expected next month to hear arguments on Arizona's SB 1070 and could issue a ruling in June.
Follow us on twitter.com/foxnewslatino
Like us at facebook.com/foxnewslatino