Convicted felon, Senate hopeful Ravenel says he'll return to 'Southern Charm'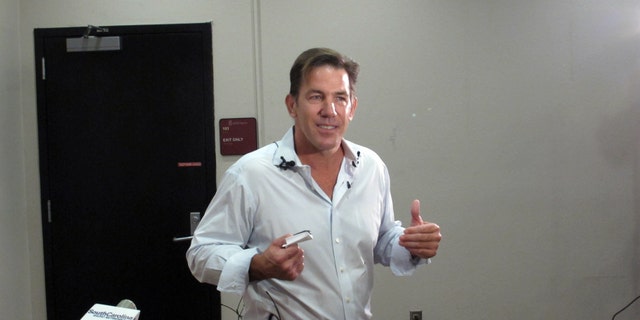 COLUMBIA, S.C. – A day after presenting signatures to run for U.S. Senate, former state treasurer and convicted felon Thomas Ravenel revered course Tuesday and said he will return for the second season of a reality TV show based in Charleston.
"It doesn't make sense to turn down a platform that enables you to spread your ideas to a bigger, more diverse audience," Ravenel, part of the cast of Bravo's "Southern Charm," said in a statement.
In the show's first season, Ravenel, 51, got a co-star less than half his age pregnant. He now lives with her and their infant daughter.
On Monday, Ravenel presented about 16,500 signatures to the state Election Commission in South Carolina. If officials confirm 10,000 of those signatures, he will run as an independent in November for the U.S. Senate seat held by Republican Lindsey Graham. Democratic state Sen. Brad Hutto and Libertarian Victor Kocher also are running.
Ravenel is a real estate developer who spent nearly $3 million as a political newcomer running as a Republican for the U.S. Senate in 2004, finishing third in the primary.
He was elected state treasurer in 2006 but resigned after less than a year because he was indicted on a felony charge of buying cocaine for himself and his friends. He pleaded guilty and spent 10 months in prison.
On Monday, Bravo announced at the annual Television Correspondents Association media tour that it was picking up "Southern Charm" for a second season.