Conservative strategist believes Marco Rubio's popularity will continue to grow among voters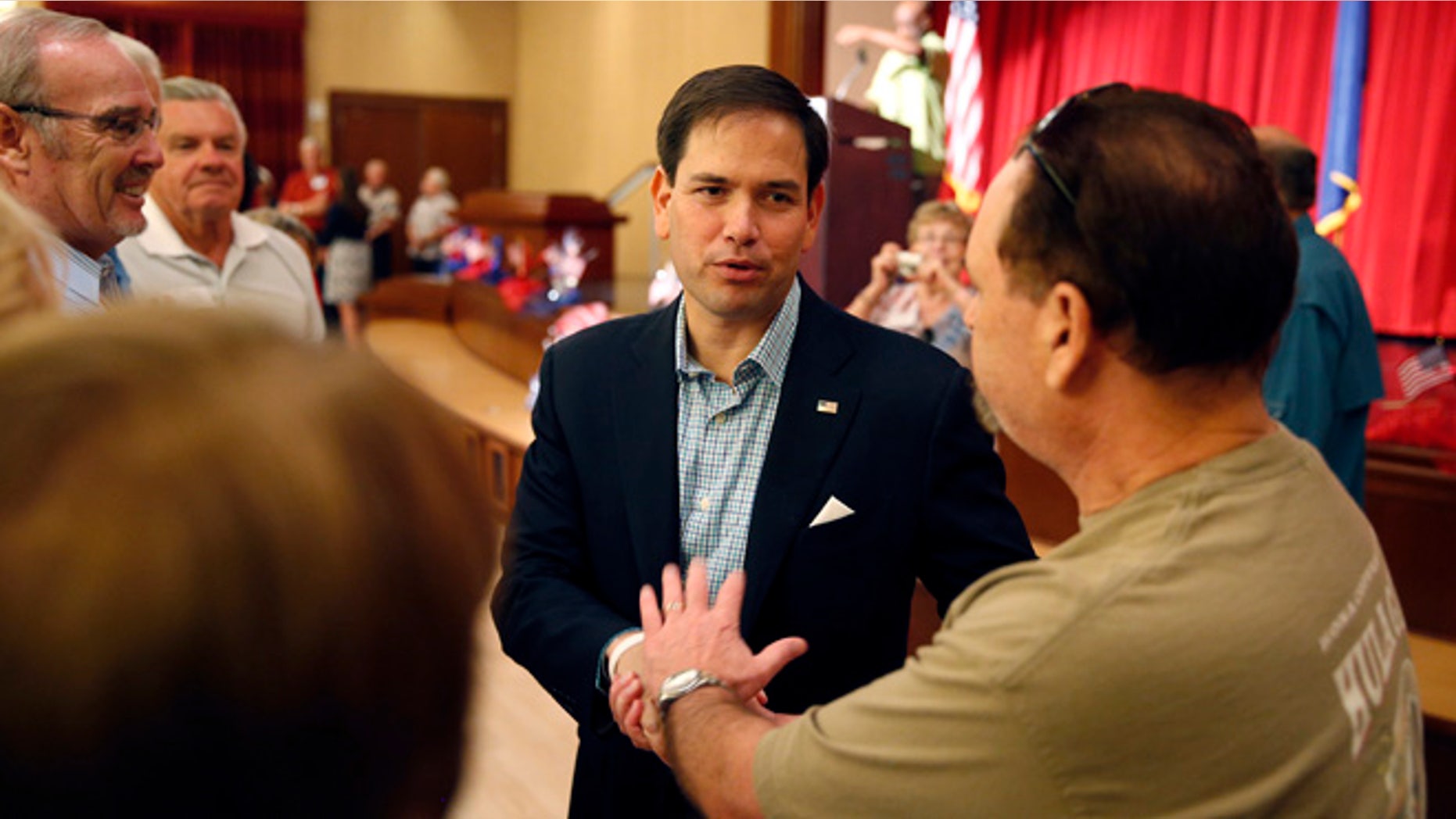 After a strong performance at the GOP presidential debate 10 days ago, Rubio's standing has bumped up in a handful of polls, including last week's national Rasmussen Reports, where he tied for second place with his former mentor, Jeb Bush.
"I do think if the field was more narrow he's without question a first-tier talent," Republican strategist Matt Mackowiak told The Hill. "He's doing enough to put himself in a position where if the dominoes fall in a certain way, he could be a nominee."
Despite early speculation that he would be among the GOP's White House contenders, the Florida senator has not been able to garner the committee support necessary to surpass the likes of Bush or headline-grabbing businessman Donald Trump in the polls.
During the first GOP debate earlier this month, Rubio bolstered his conservative credentials. He has stuck to foreign policy and national security – some of his strongest areas – and unlike other Republican candidates, has steered clear of directly attacking Trump.
"In his political career, he has been very strategic about not being very omnipresent in the media, and it is an intentional strategy," Susan MacManus, a political science professor at the University of South Florida told The Hill. "That is his history. I presume that he's probably doing the same thing now."
But it looks like Rubio is primed to take advantage of the recent boost. His performance in upcoming debates is crucial if he wants to continue to rise in the national polls.
"We've had a terrific response to the first debate, but we've always said that it's a long road and there will be a lot of ups and downs," Rubio spokesman Alex Conant told The Hill in an email. "It's a long away to the first caucus and primary elections and we have a lot of work to do."
However, some critics are calling for Rubio to take off the gloves and show his "fighting spirit."
"Somewhere, somehow, Rubio has to make a move that shows a fighting spirit," said Leon Wolf in conservative blog RedState. "He's got to at least set a tone that says that occasionally he can take the varnish off and lay the wood on someone."