Conservative group sues California AG over donor list demands, 'bullying'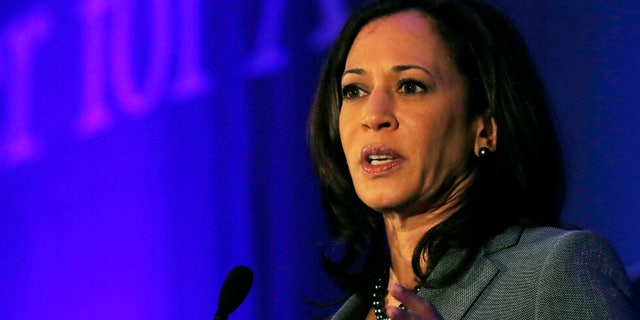 Americans for Prosperity, a prominent conservative group, is suing the California attorney general for allegedly demanding donor information and threatening harsh penalties if they don't comply.
The lawsuit, which claims that complying with Attorney General Kamala Harris' demands would put donors' safety "at risk," comes on the heels of the 2013 controversy over IRS targeting of conservative groups.
According to the Courthouse News Service, the nonprofit group is seeking a federal court order that would bar Harris from demanding the names of its donors. Harris, according to the report, had told the group if it did not hand over the donor lists from 2011 and 2012, Americans for Prosperity would be slapped with fines and barred from operating in California.
Harris' office has not yet been served with the lawsuit and so far is not commenting, according to the San Diego Union-Tribune.
Americans for Prosperity, founded by the Koch brothers and based in Virginia, acknowledged in court documents that its views are not "universally popular" -- the group said it feared for the safety of donors, citing past harassment and hackers. They said Harris' demands violate the First and 14th amendments and the Supremacy Clause.
"Faced with such bullying, current and potential donors are understandably afraid that having their identities disclosed will put them and their families at risk," the court complaint states. "Dozens of potential donors, a number of whom live in California, have reluctantly refused to contribute to the foundation because they are too fearful of the reprisal they will face if their contribution becomes public knowledge, and current donors have indicated that they will cease their contributions if their names and addresses are revealed to the state of California."
The case follows the 2013 scandal in which the IRS applied extra scrutiny to conservative groups seeking nonprofit status.
Americans for Prosperity is federally registered as a 501(c)(4), which means it can engage in political campaigns and elections as long as it is not for a specific candidate. They are not required under federal rules to release donor lists. The group has a separate registration in California, which they say has been put at risk if they do not comply with Harris' demands.
Another conservative group, the Center for Competitive Politics, a 501(c)(3), also sued Harris in March, contending that its First Amendment rights were violated by her demands for their donor lists. They lost their request for an injunction in federal court and are appealing the court's decision to the 9th Circuit Court of Appeals.