Congressmen tussle over defense amendment that would allow Dreamers to serve in military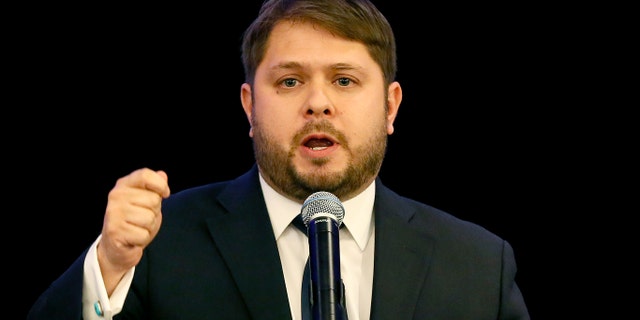 NEWYou can now listen to Fox News articles!
Rep. Ruben Gallego (D-Ariz)., is urging the House of Representatives not to drop an amendment he authored that would allow undocumented immigrants who qualify for temporary reprieve from deportation to serve in the U.S. military.
The amendment, which passed in the House Armed Services Committee with a bipartisan majority, calls for the Secretary of Defense to look at whether it is possible for immigrants who receive a reprieve through a 2012 initiative by President Barack Obama to serve in the military.
Obama's 2012 initiative protects undocumented immigrants brought as minors from deportation for about a couple of years, and allows them to obtain work permits as well as some other benefits.
Gallego sent a letter to both House Speaker John Boehner (R-Ohio), and the chairman of the House Rules Committee, Pete Sessions (R-Texas), asking that they not purge his "Enable DREAMers to Serve in Uniform" amendment from the impending vote on the National Defense Authorization Act.
A number of Republican lawmakers are fiercely opposing Gallego's amendment.
In a letter to Sessions, lawmakers led by Rep. Mo Brooks (R-Alabama), argued that the House had already voted three times to declare the Obama administration acted unconstitutionally when it granted deportation relief to immigrants brought here illegally as children, and they want Gallego's amendment stricken from the larger defense bill.
According to the letter, the amendment by Gallego "contradicts the House's previous position and is a severe threat to passage" of the $612-billion defense policy bill.
"Especially in this time of increased terrorism, our national security should not be threatened by allowing such controversial language on a program we have rejected three times as unconstitutional," they wrote.
In his own letter to Boehner, Gallego argued, "Enabling these talented, patriotic young people to fight for our country in uniform would clearly benefit our military."
"It would be contrary to the spirit of the rules of the House for the House Rules Committee to strike this amendment behind closed doors, denying an open debate and vote on an amendment that passed with a bipartisan majority in the House Armed Services Committee."
The Associated Press contributed to this report.